Man Discovers A WW2 Treasure Chest Buried In His Yard
By Shared.com
October 27, 2017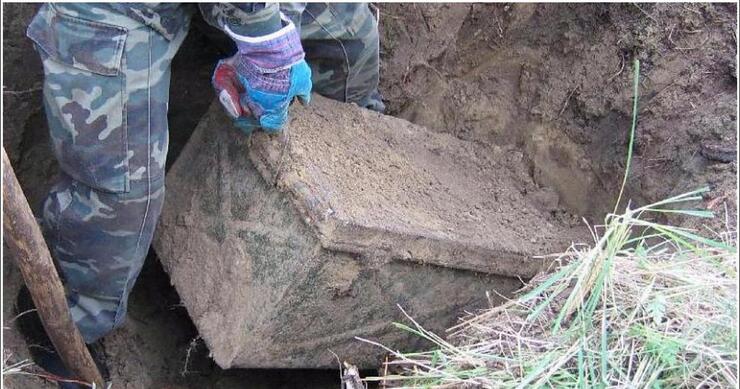 Lukichev Dmitry was only trying to dig a hole for his new outhouse when stumbled onto a priceless piece of history.
The location of Dmitry's summer home in Besh-Küngöy, Kyrgystan was once part of Soviet Russia, which explains what a metal chest was doing buried on his property. When Dmitry's shovel first hit the box, he must have assumed it was just a rock. But a little digging revealed the treasure chest in all its glory.
"The box was lifted to the surface: it was not very heavy, but judging by the sounds, there was something inside clattering, while the box was being pulled out of the hole," the website English Russia quotes Dmitry. The unlikely treasure hunter managed to open the box using his tools.
What he discovered was a time capsule from World War 2. The box must have belonged to a German soldier who was fighting on the Eastern Front during the 1940s. Dmitry found the soldier's possessions and clothes inside, along with a few very surprising artifacts...
Read the full story on Shared.com
Photo: Shared.com
Chat About Man Discovers A WW2 Treasure Chest Buried In His Yard