Weather Man's Halloween Forecast Puts All Other Newscasts To Shame
By Dave Basner
October 31, 2017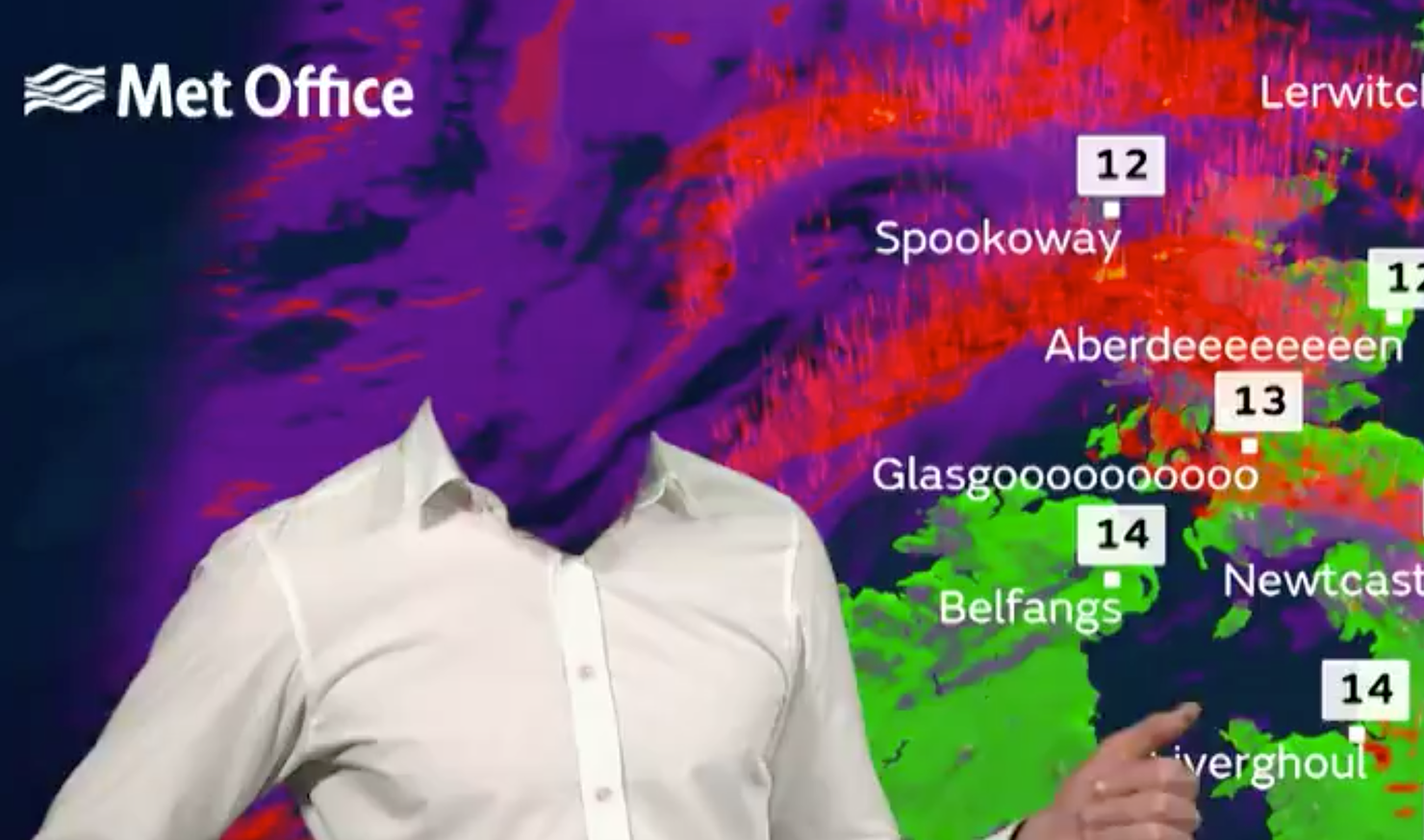 Some newscasts get into the Halloween spirit with jack o'lanterns and costumes, but the UK's Met Office weather man went all out for his October 31st forecast.
Not only did he have a crazy costume, but the report itself was Halloween themed, with weather patterns and city names changed to fit the spooky holiday.
Hopefully they made it through the blood rain without any issues.