Granger Smith Details the Life-Changing Event That Inspired New Album
By Nicole Mastrogiannis
November 2, 2017
No doubt you've probably heard the adages "Live for today" and "Never take anything for granted." But it's these ideas that make up the theme of Granger Smith's new album, When The Good Guys Win.
When The Good Guys Win is Smith's ninth full-length studio album, and follows 2016's Remington. The new record features 14 new songs, including his single "Happens Like That," and other previously-released tracks like "Still Holds Up," "You're In It," and the title track "When The Good Guys Win."
Granger tells iHeartRadio that his new album was, in large part, created while on the road on tour. The country singer/songwriter only used three days in the studio in Nashville, while he sang all of the vocals at his home in Austin, Texas, and everything was done in a studio setup on his tour bus. He explains, "That made it unique for anything I've ever done because I was making music, creating music, putting music together on, what I call, the front-lines of country music, right there in the towns and on tour in the venues where our people are going."
Naming the album When The Good Guys Win wasn't obvious from the beginning, but Granger and his brother, who is also his manager, were brainstorming right up until the last possible minute, and finally, it hit them. "Suddenly, it kind of occurred to us that When The Good Guys Win is a good theme for all the songs. If you put them all together, there are a lot of messages about living for today, and celebrating the good guys. And I still don't know why it wasn't more obvious before the last possible day, but when it was obvious, it then seemed like there was no other option. It was always the option."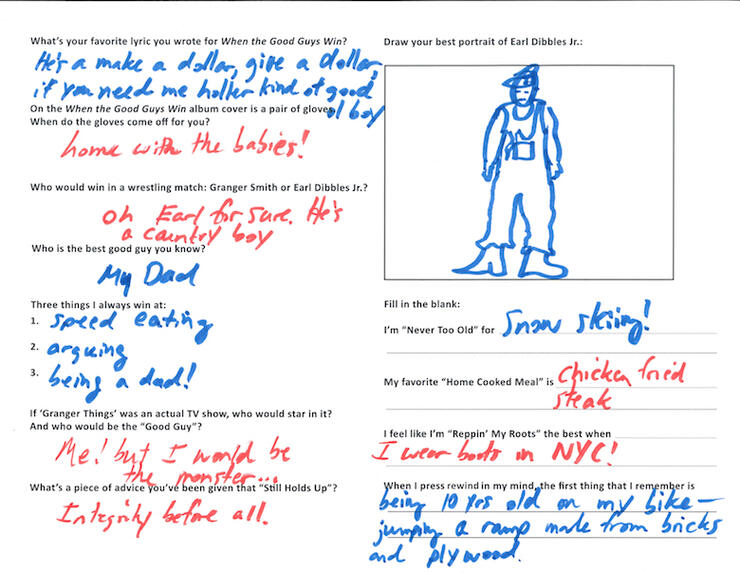 It's no coincidence that these messages of "celebrating the good guys" and "living for today" is a common theme throughout the album. Granger tells us the story of the life-changing event that inspired this subject matter -- a fall off stage while performing, causing two broken ribs, one of them puncturing his lung. As a result, Granger was out for a six week recovery period before he could perform again, prompting him to cancel his sows. He explains:
"If I trace it back to the beginning of this album, the beginning of the concept of what this album was, was December 2nd, 2016. I fell off the stage in New Jersey, broke two ribs, and one of them punctured a lung. I then had to cancel the entire month of December in 2016, and that put a lot of things in perspective for me. It was the first time I could ever remember being forced to stay on the couch. I slept on the couch, I had to sit on the couch for three weeks straight. And then, it took a full six weeks for the total recovery before I could hit the stage again. In my business, and in every other business, it's always about the next tour, the next album, the next single, the next whatever it is in your business. And for me, on December 2nd, there was no tomorrow. Everything stopped. It all became about every breath. It was hard to breathe with a punctured lung, and every breath mattered. I thought to myself back then, I'll never take for granted a breath of air again, because I struggled with every breath. And enough of going through that, and enough hours going by, and every 20 minutes I would change out an ice pack because the ribs hurt my back. And when I lived in these 20 minute intervals, I had a lot to think about of living for today and not taking for granted a single breath of air, or a good night's sleep, or getting up to go get a glass of water. That's really what began the process of this album."
He adds, "And the whole thought that I began preaching to my band instantly was, 'Look, stop worrying about the next tour.' Because everyone's going, 'Who are we touring with next year? Where are we going?' And I had to say, 'Hey, we have today. We have tonight. We have this great venue we're about to play. Let's think about that.' And, that's, that's really what started it."
While Granger will be heading out on the road again, he admits that going forward he promised to be more conscious of where he's stepping. "There was a time in the old days when it never crossed my mind. I just wanted to put on as crazy of a show as possible. But after feeling the pain of a couple broken ribs, I think twice where I step now," he says.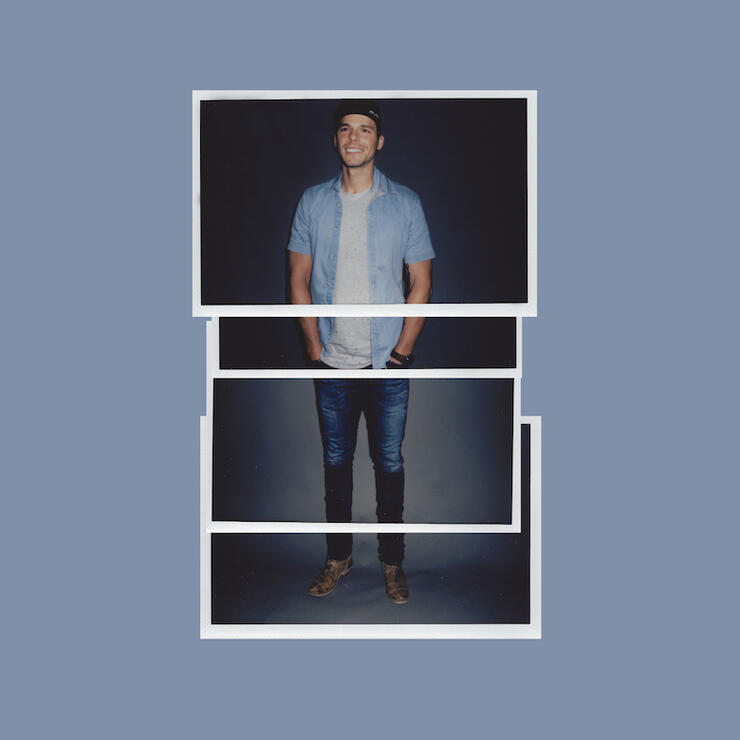 Chat About Granger Smith Details the Life-Changing Event That Inspired New Album