How to Watch iHeartRadio Fiesta Latina: Celebrating Our Heroes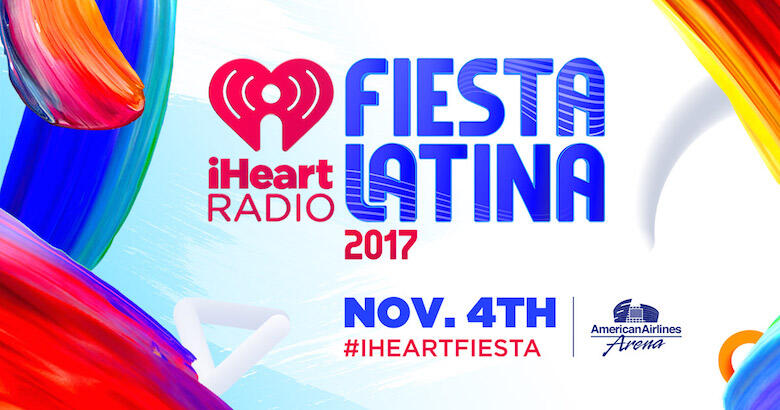 This year's iHeartRadio Fiesta Latina: Celebrating Our Heroes is shaping up to be the best one yet. From the talented lineup, to recognizing our first responders in the aftermath of the recent hurricanes and earthquakes, and more, this will be one show you will not want to miss.
We've put together everything you need to know about this year's show, from who's performing, to how you can watch live, to everything else you can expect to see. Check it out below!
Watch iHeartRadio Fiesta Latina live on Telemundo
Tune in to watch this year's iHeartRadio Fiesta Latina: Celebrating Our Heroes live on Telemundo on Saturday, November 4th at 8pm ET. The network will be airing the event LIVE as a four-hour television special. You can also watch via a livestream on iHeartRadio's YouTube channel, as well as listen during a live radio broadcast nationwide across iHeartMedia Spanish-Pop, Tropical, regional Mexican and Spanish Adult Hit radio stations.
See Unforgettable Performances from the Superstar Lineup, including Ricky Martin, Luis Fonsi, Camila Cabello, DIplo & More
This year's iHeartRadio Fiesta Latina lineup is, shall we say, caliente? The full lineup includes Ricky Martin, Gente De Zona, Yandel, CNCO, Reik, Jesse y Joy, Camila Cabello, Pepe Aguilar, Luis Fonsi, and Diplo.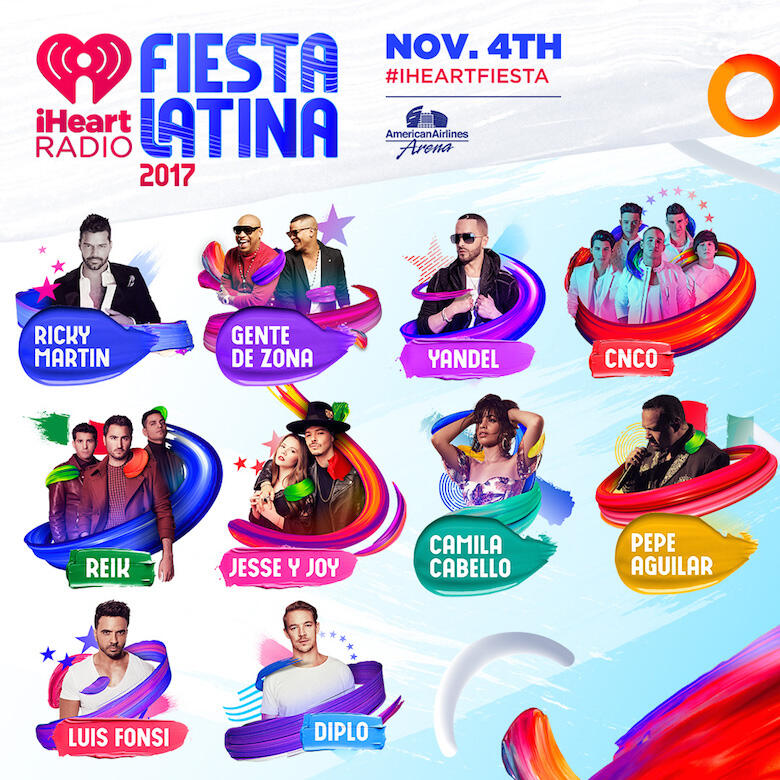 Help Recognize Our Brave First Responders Who Were Instrumental In the Aftermath of the Recent Hurricanes and Earthquakes.
During the show, our first responders will be recognized and honored for their heroism and resilience in the wake of the hurricanes and earthquakes that rocked parts our country and beyond, as we hear their personal stories while serving their local communities as well as see special tributes. In other words, Feelings City, Population: YOU.
You Will Have The Opportunity To Help By Donating
Throughout the show, attendees and listeners will be able to support the local communities directly impacted by these natural disasters in Florida, Texas, Puerto Rico, Mexico and the Caribbean by donating to the American Red Cross and The Ricky Martin Foundation.
See Ricky Martin Be Honored With The Second Annual iHeartRadio Premio Corazon Latino Award
This year, the second annual iHeartRadio Premio Corazon Latino Award will be presented to Ricky Martin by iHeartRadio and Enrique Santos. This special award honors an individual that exemplifies their big heart through their selfless work in enhancing the lives, heritage and future of the Latin community. Through The Ricky Martin Foundation, Ricky Martin is receiving this award for his support following Hurricane Maria and his constant work throughout the years with human trafficking.
Lastly, Join The Conversation By Using #iHeartFiesta on Social Media
Chat About How to Watch iHeartRadio Fiesta Latina: Celebrating Our Heroes