New Music Report: Emerging Artist of the Week - MAX
By Nicole Mastrogiannis
November 6, 2017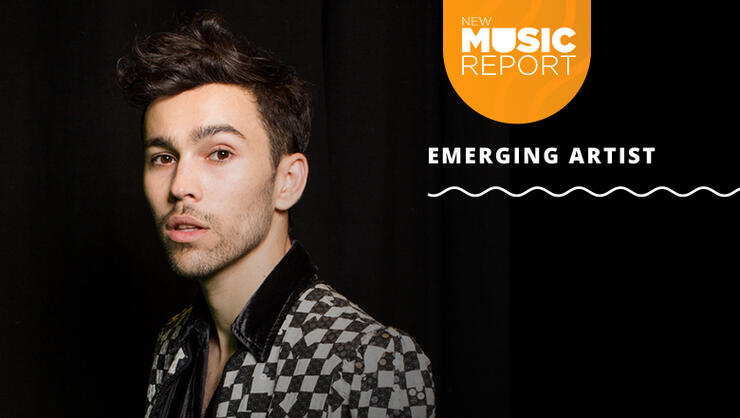 It's a new era for MAX, full name Max Schneider. After the success of his gorgeous, romantic masterpiece "Lights Down Low," the 25-year-old has returned with a brand new single called "Meteor."
The sensual atmospheric new track, which showcases his falsetto abilities, hears MAX singing about how his special lady ... she's his meteor. "This perfect star I do adore/I am forever yours/My meteor/You're my, you're my."
MAX released his last full-length album, Hell's Kitchen Angel, back in April 2016, and has been hard at work on his next project. Over the last year, he's been featured on a number of different collaborations with artists like 3LAU, Audien, Illenium, and more, but has been hitting the studio hard for a new LP, which he calls the process "beautiful and "stressful." He told iHeartRadio in an interview:
"Working on the new record is beautiful and stressful in the best way. Because it's like, you just want to give the listeners the best you can, and not every song is the best. I like to do, like, 100 songs for a record, and so only ten of those make it. The other 90, I'm like, 'Aww, this isn't good enough.' So, I beat myself up a lot about it, but I'm excited to get there. I'll know when I get there, and that's what's been cool to work with so many wonderful, different writers, and on collaborations."
Listen to Max's new song "Meteor" below.
Chat About New Music Report: Emerging Artist of the Week - MAX