Diplo Calls Out Taylor Swift's Music, Swifties Respond Ferociously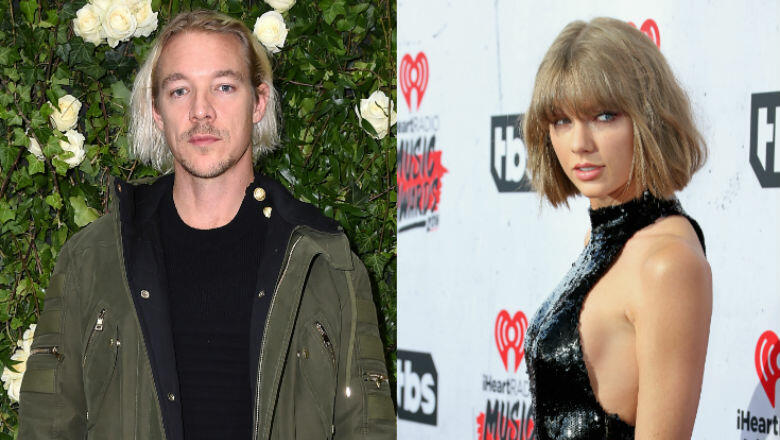 Over the weekend, a snippet of his interview hit the blogosphere and it sounds like Diplo doesn't really care much for the lead single from reputation. "Music is in the hands of the kids. Streaming is literally what kids want to listen to over and over again. They want to listen to 'Rockstar' and 'Bodak Yellow.' They don't want to listen to, like, 'Look What You Made Me Do,'" the multi-talent said about streaming music. "That music doesn't relate to them at all. I don't think it ever did. They were only given that by radio and marketing budgets. I'm impressed with Post Malone. I can relate to him more than Taylor Swift."
Needless to say, it wasn't the kind of sentiment that Swifites appreciated very much and they took to social media to clap back at the producer. Diplo tried to make amends by letting them know that "All Too Well" is one of his favorite songs, but that didn't really do much to change their mind. This comes just after it was revealed that Swift's reputation has already scored over 400,000 in pre-sale orders alone. Take a look at some of the responses to Diplo's controversial statement on Taylor below!
@diplo repeat after me "I'm not going to use Taylor ever again for publicity"

— mauricio vazquez (@maurojimvaz13) November 5, 2017
LWYMMD didn't stream itself their buddy. @diplo you're obsession with Taylor is old and weak.

— pale ginger babies (@Palegingerbbs) November 4, 2017
I'm cracking up at Diplo saying Taylor's music isn't relatable when she's literally built a career & fan base around her relatability.

— M (@TSwiftNeedsYou) November 5, 2017
Diplo is right when he says streaming is what kids want, but taking Taylor as an example is unnecessary.

— 🌊 (@workftdrake) November 5, 2017
Chat About Diplo Calls Out Taylor Swift's Music, Swifties Respond Ferociously