14 Things You Might Not Know About Ozzy's Diary of a Madman
By Dave Basner
November 7, 2017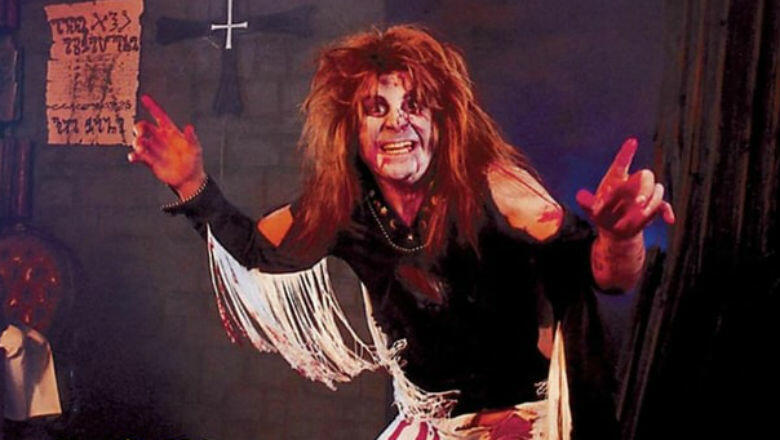 On November 7th, 1981, Ozzy Osbourne released his second solo album, Diary of a Madman. To mark the album's 36th anniversary, here are 14 things you might not know about it:
1. Diary was the last album to feature guitarist Randy Rhoads, who died in 1982.
2. Bassist Rudy Sarzo and drummer Tommy Aldridge are credited in the album's liner notes and featured in the photo on the inner sleeve on reissues, but it was actually bassist Bob Daisley and drummer Lee Kerslake who played bass and drum, respectively, on the album. Also, Don Airey is listed as the album's keyboardist but it was actually Johnny Cook who recorded the keyboard parts.
3. The little boy on the cover of the album is Ozzy's son, Louis.
4. Ozzy's wife and manager, Sharon, once revealed that the title for the song "S.A.T.O." stands for Sharon Arden, her maiden name, and Thelma Osbourne, the name of Ozzy's first wife.
5. "S.A.T.O." was originally titled "Strange Voyage."
6. Some of the lyrics of "S.A.T.O." were inspired by a 1261 letter written by the Buddhist monk Nichiren Daishonin. The letter is called "A Ship to Cross the Sea of Suffering."
7. Bassist Bob Daisley said he wrote "Diary of a Madman" about himself. After suffering his first nervous breakdown at age 16, he quickly learned some of the biggest problems we deal with are in ourselves, which inspired lyrics like "I am my own worst enemy."
8. When Ozzy first heard "Diary of a Madman" he didn't think it was right for him.
9. The title for "Diary of a Madman" came from a 1963 movie with that title starring Vincent Price. The song "Diary of a Madman" came before the band chose to call the album that.
10. Daisley wrote the drug-themed lyrics to "Flying High Again" after a discussion about drugs with a straightedge person.
11. The music for "Over the Mountain" was written during rehearsals, while the lyrics were penned as the band began recording Diary of a Madman.
12. The album was recorded at Ridge Farm in Rusper, England.
13. Diary of a Madman peaked at 16 on the Billboard 200.
14. Diary has been certified three-times platinum in America for sales over three-million copies.
Chat About 14 Things You Might Not Know About Ozzy's Diary of a Madman