New Music Report: Emerging Artist of the Week - Nick Hissom
By Nicole Mastrogiannis
November 13, 2017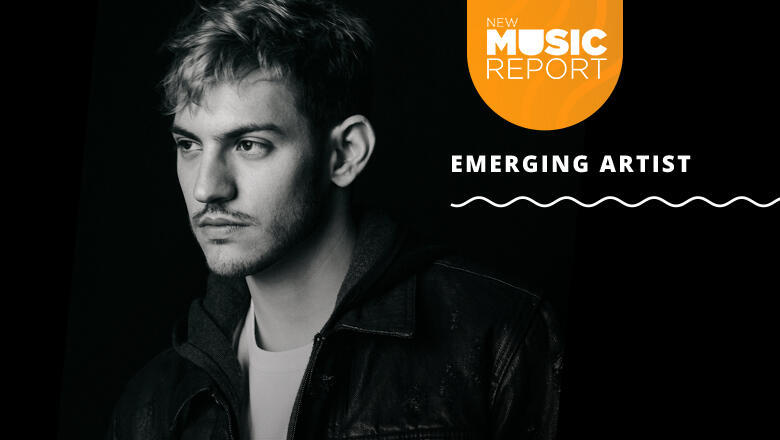 Meet London-born singer/songwriter Nick Hissom. Over the last few years, the 25-year-old has been hard at work on his music career, and this year, he teamed up with legendary producer Steve Morales (Enrique Iglesias, Christina Aguilera, Lil Wayne) on his brand new single "He Ain't Better."
Nick tells iHeartRadio of his new single, "It is inspired by relationships, and I thought it was something sexy to tell a woman, to make her feel special. Something that came from me as well, like on a confidence side."
Speaking of confidence, Nick adds, "The song is about self confidence for me. It's also about girls, and relationships, and traveling, and just dealing with competition, and pushing yourself to be the best person and best artist that I could be."
Nick has many musical influences, and they include a wide variety of artists like Drake, Enrique Iglesias, Justin Timberlake, and more. He tells us, "There are so many artists out there that inspire me and that I've looked up to my whole life. [I'm] just always trying to do more music."
Well, more music is on the way from Nick. He says that he has an EP in store that contains some pretty exciting collaborations, and he'll be out on tour in early 2018.
So, what can fans expect from Nick Hissom's new music? He tells us, "They can just expect it to make them feel good [and] lift them up. If you're having a bad day or if you are going through something, I want you to be able to feel me through the music, like feel comforted. When I was growing up, I always listened to music and that got me through life, and I'm sure it does a lot of people. So, if I can be there and help someone, inspire them, that's why I do it. And I love it."
He adds, "I try to give a piece of my heart to people through music, and to know that people like that and they're about it, it's really cool."
Check out Nick Hissom's "He Ain't Better" below.
Chat About New Music Report: Emerging Artist of the Week - Nick Hissom