Britney Spears' Watercolor Painting Remains Irreplaceable, Sells For $10K
By James Dinh
November 8, 2017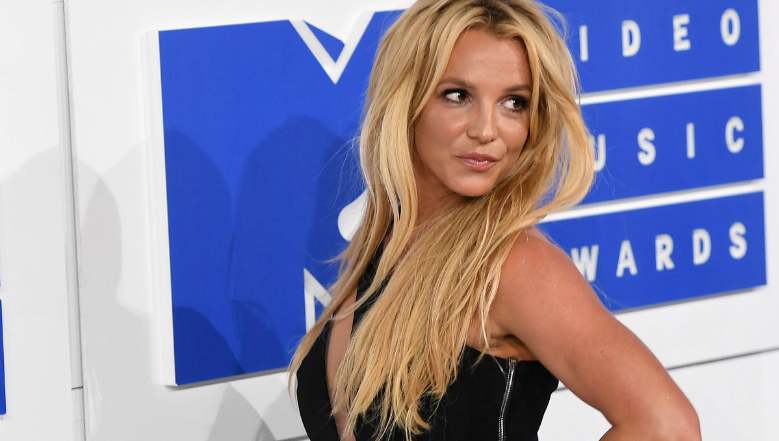 Unless you've been living under a rock, you already know that Britney Spears loves to whip out her paint palette and let the brush strokes do the speaking. Sometimes that happens in the nude when listening to Mariah Carey classics. Sometimes that happens to the sounds of Mozart's "Rondo Alla Turca."
Either way, the product of a recent painting session was sold at Sunday's (November 5) charity concert called Vegas Cares, which was solely dedicated to the victims of the mass shooting that took place on October 1 at the Route 91 Harvest music festival in Las Vegas, killing 58 and injuring over 500 people, and the results were extraordinary.
Spears' watercolor flower painting, which was teased via Instagram just a few weeks ago on the Grecian terrace of her Thousand Oaks home, was purchased at the event for a whopping $10,000 by the highest bidder Robin Leach. The Britney Army will recognize the name as the journalist notorious for offering plenty and plenty of "insider" nuggets in his work as a reporter for the Las Vegas Review-Journal.
"I'm so proud to call Vegas my second home and I'm pleased to participate in this Vegas Cares show," the pop titan said during a video message at the event. "The flowers in my painting represent a new beginning, and it's in that spirit that we move forward. All the proceeds from the winning bid go to Vegas Cares Memorial Fund. I appreciate your kindness and your generosity—I love you Vegas."
Bottom line: Picasso is shook.
See Britney's watercolor masterpiece in the posts below!
Chat About Britney Spears' Watercolor Painting Remains Irreplaceable, Sells For $10K