Carrie Underwood Remembers Vegas Shooting Victims With Powerful Performance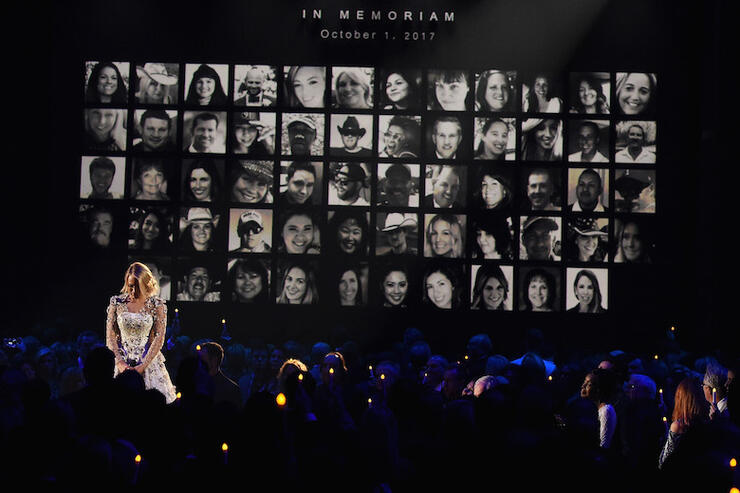 Carrie Underwood not only co-hosted this year's CMA Awards, but she gave an absolutely breath-taking performance of "Softly and Tenderly" to help remember all of those we lost this year.
Dressed in a stunning white gown, Underwood looked like an angel on Earth as she belted out the emotional ballad as images of, not only those in country music who passed away this year, but to also honor the memory of the fans who lost their lives during the horrifying mass shooting in Las Vegas during the Route 91 Harvest Festival.
At the end of Carrie's performance, images of the 58 country music fans who lost their lives during the terrifying shooting flashed across the screen as the country star belted out the song's powerful lyrics, easily making it one of the most emotional performances of the night.
And to top it off, Carrie was surrounded by a sea of lights in the audience for the beautiful and truly moving moment.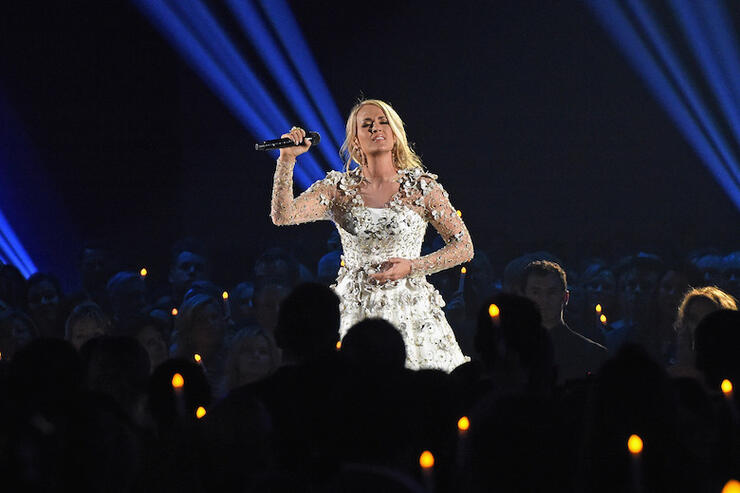 Chat About Carrie Underwood Remembers Vegas Shooting Victims With Powerful Performance