Gianni Blu Gives Into Temptation On 'Right Amount Of Wrong' (PREMIERE)
By James Dinh
November 10, 2017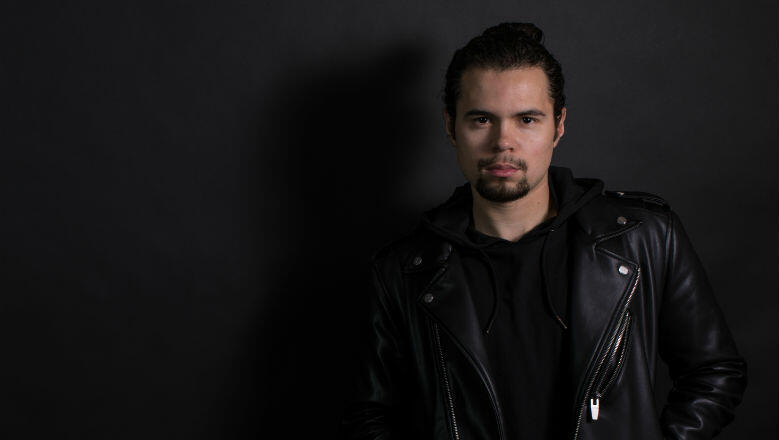 Gianni Blu is on the rise, but the 23-year-old Italian-Haitian producer surely has the credentials to back up the buzz. Not only has the multi-talent received the support from the likes of Mixmag, Dancing Astronaut and Martin Garrix, but he also has a string of Chicago-based rappers showing him some love from his early days in the Windy City.
Now, onto a new EDM dance-focused path, the DJ/producer/songwriter unleashes a brand-new single called "Right Amount of Wrong," which is aimed at getting listeners up on the dancefloor. On the almost four-minute track, Blu conjures an airy melody that only intensifies as the track continues. Pair that with a lyrical narrative about temptation and you have a fitting addition to the Friday night playlist.
In an exclusive statement to iHeartRadio, the 23-year-old said that he was aiming at keeping this cool and sexy. "'Right Amount of Wrong' will make you wanna dance. Point blank period," the producer told us via e-mail. "My goal was to create a high energy dance song that will go crazy in the club and on the radio while keeping the real sexy vibe I'm known for. I've been waiting to share this record with the world and am so happy the day is finally here. This is one of my favorite tracks that I've made and I'm so excited to share it with you."
Listen to Gianni Blu's "Right Amount of Wrong" below!
Chat About Gianni Blu Gives Into Temptation On 'Right Amount Of Wrong' (PREMIERE)