Lars Ulrich, Kirk Hammett Remember Last Show With Cliff Burton
By Andrew Magnotta
November 10, 2017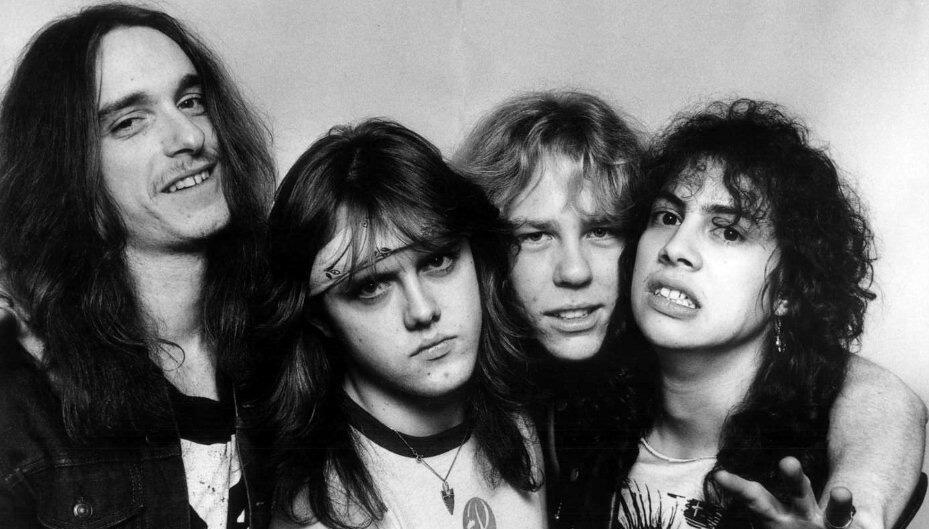 Metallica drummer Lars Ulrich and guitarist Kirk Hammett discussed some of their last memories with the band's late bassist Cliff Burton in a new interview.
From how Burton wrote for the band's seminal Master of Puppets album to what the band's last show with him was like, the pair gave Rolling Stone a glimpse at the state of Metallica in the mid-'80s as the band was growing into a juggernaut.
Hammett and Ulrich sat down to discuss Master of Puppets to promote the 30th anniversary re-release of the album with the deluxe box set.
Metallica's last-ever show with Burton took place in Stockholm, Sweden, a day before his tragic death in a bus accident.
"We played the show in Stockholm, and it went incredibly well," Ulrich said. "I think it may have been a rare case where we actually played an additional song that wasn't on the set list, because the show was so good. That's not something we did a lot then or now. So there was a good vibe."
Hammett added that the show was significant because frontman James Hetfield had just recovered from a broken arm he suffered in a skateboarding accident. Hetfield was once again able to play guitar.
"I distinctly remember that show being good, and the feeling when we got offstage was really great and positive and forward-looking," recalls Hammett. "Like, 'Great, James is back in and it won't be long 'til we're back to our old selves again.'
"It was that kind of mood after the show and then the accident happened and it literally felt like we were going from a hopeful sort of circumstance to one where we found ourselves in into a deep, black pit."
Burton died on September 27, 1986.
Burton was a force on the bass guitar and did most of his writing for Master of Puppets on the bass, Hammett explains.
"He played the intro to 'Damage Inc.,' with the volume swells, and then he played me the tune that was the inspiration for that, which is a Bach piece. And he said, 'Does it sound alike?'
Hammett recalls that Burton would never demo ideas to tape; he would present all his ideas in person using a bass.
"And he wrote the whole middle bit in 'Orion' on bass and then worked out the harmony parts on guitar but played them on bass. On the record, James and I were playing all this harmony and initially Cliff wanted to do all of those harmonies on bass.
"It wouldn't have worked because it would have been more of a solo sort of thing, like the thing in 'Damage Inc.' So we integrated it into 'Orion' and came up with the guitar-bass arrangement that's on the album. That was his swan song, really."
Read the full interview here.
Get more information about the reissue of Master of Puppets here.
Photo: Getty Images
Chat About Lars Ulrich, Kirk Hammett Remember Last Show With Cliff Burton