Bride Reads Vows to Stepson, Leaves Internet in Happy Tears
By Sierra Marquina
November 13, 2017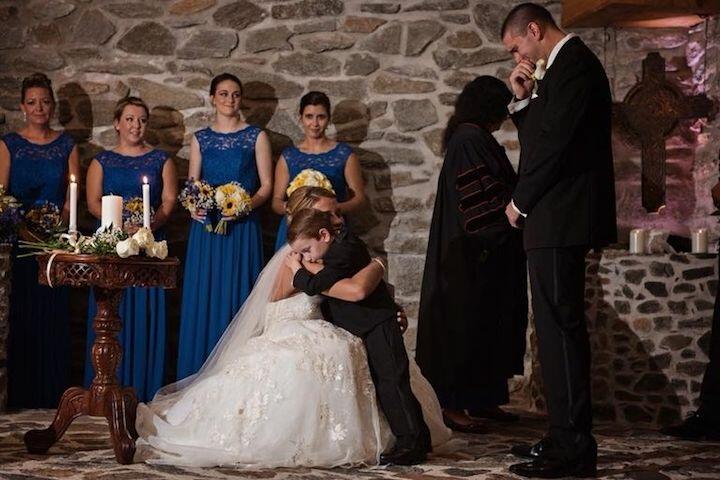 A bride named Katie Musser is going viral for reading vows to her stepson at her wedding.
Musser shared on Facebook that she met her now-husband Jeremy Musser in 2013 and when she found out that he had a newborn son named Landon with his former girlfriend, Casey Bender, things were at first tense, but she set out to make things amicable.
"I wasn't just going into a marriage with Jeremy and needed his trust and respect, but I needed Casey and Tyler's too," she explained. "One thing I promised was to be ONE family always. And I know without hesitation, we will never break that promise."
In the video posted to her Facebook page, Katie of course addresses her husband in her vows, but then unexpectedly turns to Landon and it was just too sweet.
"I promise to stand by you, listen to you and love you every day," she tells him. "I promise to love Daddy with all my heart. I promise to be a best friend to your mommy and your daddy Tyler. We will be one big family that I promise you will have for the rest of your life."
Watch the heart-warming moment above.
Chat About Bride Reads Vows to Stepson, Leaves Internet in Happy Tears