Taylor Swift Went To Target To Buy 'reputation' & Surprise Shoppers
By Nicole Mastrogiannis
November 15, 2017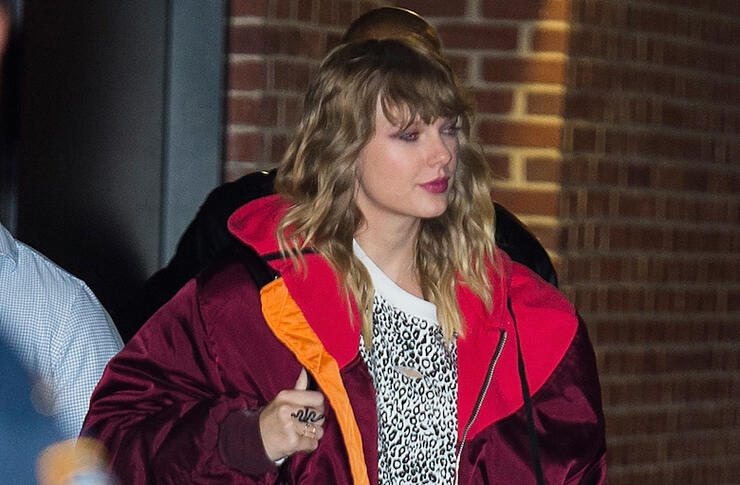 Just like the rest of humanity, Taylor Swift also enjoys going on Target runs. But this week, Tay's Target run (and done) was extra special, because in the grand tradition of visiting the mega store to buy her album, she did not disappoint this year.
Taylor visited a Target store in Nashville, where she went to go buy her album reputation, as well as the magazines that she created to go along with the record's release.
Taylor documented the trip, which would give anyone major FOMO, on her Instagram stories, which started with a chat at home with everyone's favorite feline friend Olivia.
Olivia seemed a little less enthused she wasn't able to go.
But then, the Target reputation shopping trip began. Tay kept fans updated an her every move, from the process of walking in, to fully walking into the store.
"Target has been partially walked into. Now it's been fully walked into. We've walked into the Target. We're in progress of walking, still. Just keeping you guys updated."
Taylor and friends got a little distracted by all things Christmas (STAY FOCUSED, TAYLOR), but quickly got their act together, and spotted the merchandise they came for.
"Just wanted everyone to be updated that we've already started stalking Christmas stuff at [Target] ... Oh, wait, wait, we've seen it. We've spotted it."
And then, the jokes came out.
"How can you even see me with what' I'm wearing."
At last, it was check-out time.
What I would do to be the person stationed at this cash register.
And of course, Taylor stopped to take pictures and chat with all of the Swifties Taylurking around Target that evening.