See The Nightmarish Results After A Man Tried To Clean Granddaughter's Doll
By Dave Basner
June 18, 2019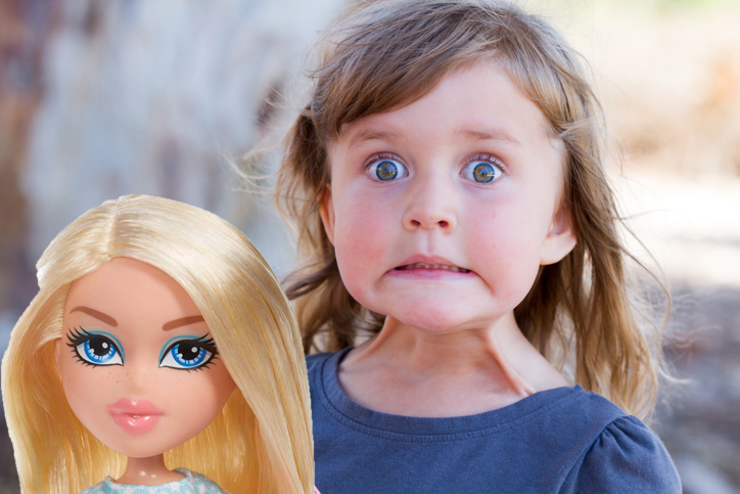 A grandfather was just trying to help out when he cleaned his granddaughter's doll, except for some reason rather than soap he used paint thinner. 
His choice of cleanser wound up erasing the doll's eyes, eyebrows, and makeup, leaving him no choice but to try to fix his mistake. That's where things took a really creepy turn. 
When your dad tries to clean up your daughters Girls World with white spirit, but it completely takes the eyes out so he sticks some on from a magazine.

Before & after. pic.twitter.com/VsVhTomrXL

— Tashy McTashface (@TashP351) November 14, 2017
The grandfather's solution was to cut some eyes out of a magazine and stick them on doll's face. Let's just say it didn't work out. 
Hopefully the little girl isn't having nightmares caused by her doll. 
Chat About See The Nightmarish Results After A Man Tried To Clean Granddaughter's Doll