Mom Finds Banging Pan 3 Times Makes Perfect Cookie and Millions Agree
By June Rivers
November 21, 2017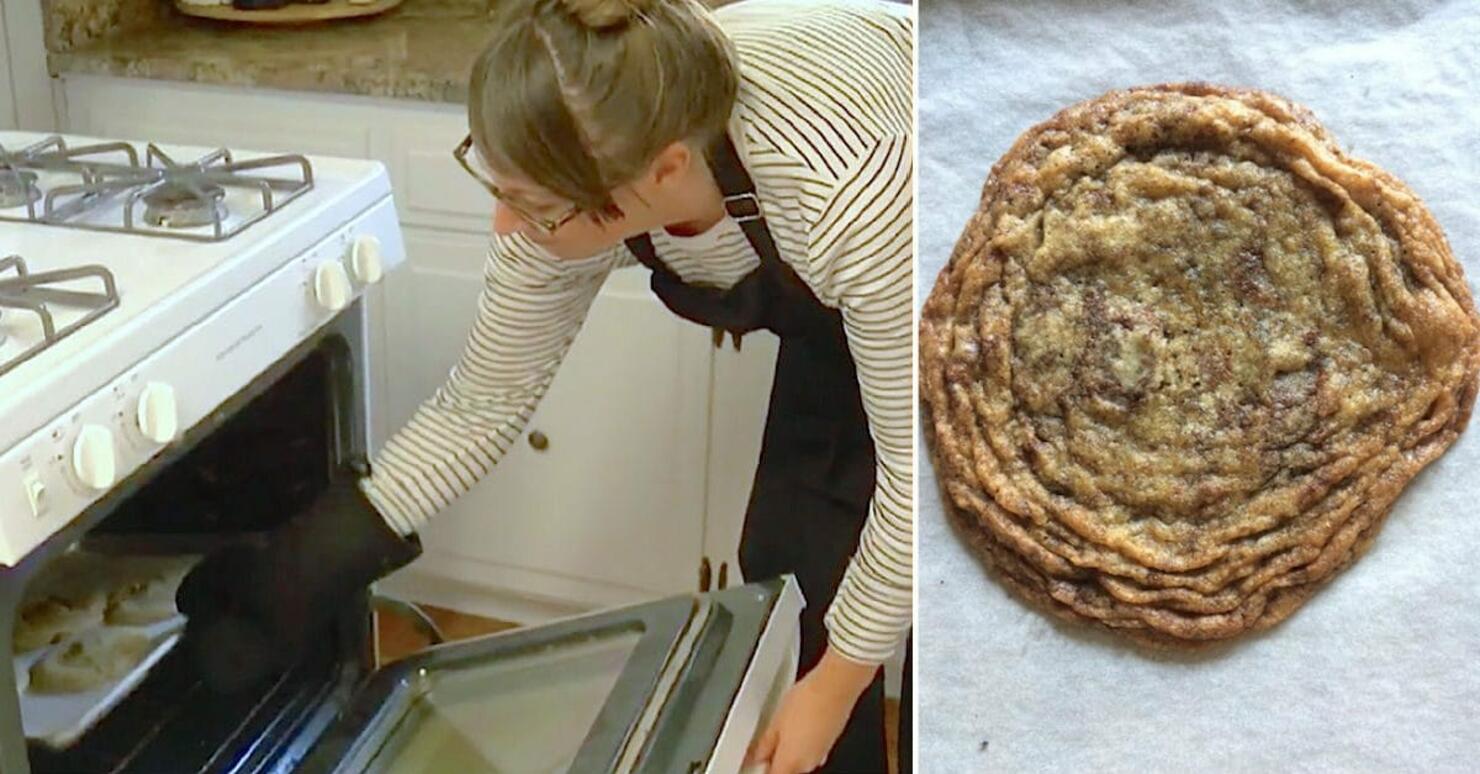 What's the secret to the perfect chocolate chip cookie? One suburban mom and baker from Minnesota may have just cracked the code.
When Sarah Kieffer takes her delicious cookies out of the oven, they're large, flat and chewy — and their wrinkly tops are her signature characteristic.
The more drool-worthy photos Sarah posted on Instagram, the more attention they received. And before she knew it, the The New York Times was contacting the mom-of-two for a feature story.
That's when the unconventional key to Sarah's success was revealed to the world. It's called "pan-banging," and now it's all the rage.
During the baking process, Sarah bangs the baking sheets against the oven rack, causing the dough to deflate, thus creating those now-famous wrinkles and ripples.
Sarah never expected her unusual baking technique to go viral. Watch the video below to see her demonstrate how she does it, and please SHARE this video with your friends on Facebook!