Loud Noise Makes Torturous Flight "10 Hours Of Hell" For Passengers
By Dave Basner
June 18, 2019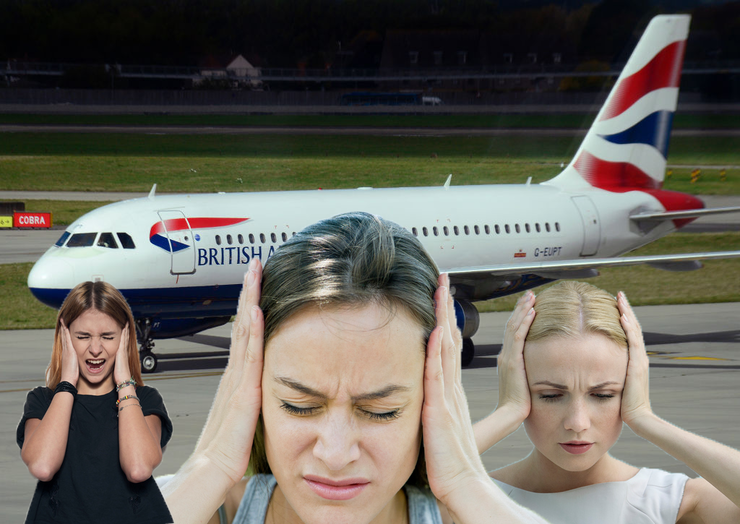 Remember that scene from Dumb and Dumber about the most annoying sound in the world? Well passengers aboard a British Airways flight from London to Las Vegas had to listen to something just like it for 10 hours, and they are not happy. 
The trouble started after an oxygen mask randomly fell from the ceiling. Somehow, that caused a loud buzz from the ceiling speakers that would get increasingly louder over a period of five minutes, then go quiet for 15 minutes, only to start up again - for the entire duration of the flight. 
Passengers described the ride at "10 hours of hell," adding, "We couldn't relax because of the noise."
In response, British Airways offered one woman who complained a voucher for $26. They've since gotten back in touch with the woman to discuss what happened in more detail and likely give her more compensation.
Photo Credit: Getty
Chat About Loud Noise Makes Torturous Flight "10 Hours Of Hell" For Passengers