Gene Simmons Accused of Sexual Harassment by Multiple Women
By Andrew Magnotta
November 21, 2017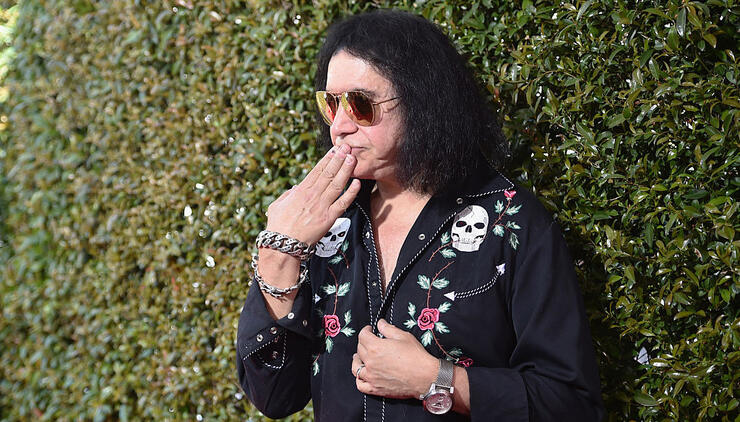 KISS co-founder Gene Simmons has been accused of sexual harassment by two women.
Voice actress Mary E. McGlynn took to Twitter Friday to share a disturbing encounter with the bassist that reportedly occurred earlier day.
"Gene Simmons was at a studio today. He said hello, I went to shake his hand and he pointed to his d--k saying 'that's the fun machine,'" she wrote. "I took a moment of pause after hearing he did that to a number of other women at the studio."
McGlynn said she confronted Simmons after talking to other women at the studio. The rocker insisted he was joking.
Another woman responded to McGlynn's Tweet saying Simmons inappropriately touched her in 2004 at San Diego Comic Con.
This comes after Simmons was banned for life from Fox News last Wednesday after a tirade in which he reportedly barged into a conference room and opened his shirt.
Simmons downplayed the incident to the media saying in a statement that he has "a tremendous amount of respect for the talented women and men who work" at Fox News.
"While I believe that what is being reported is highly exaggerated and misleading, I am sincerely sorry that I unintentionally offended members of the Fox team during my visit."
The Fox debacle happened on Wednesday, two days before McGlynn's allegations.
Photo: Getty Images
Chat About Gene Simmons Accused of Sexual Harassment by Multiple Women