INTERVIEW: Cody Simpson & The Tide Talk 'Wave One' EP & Their Formation
By Nicole Mastrogiannis
November 21, 2017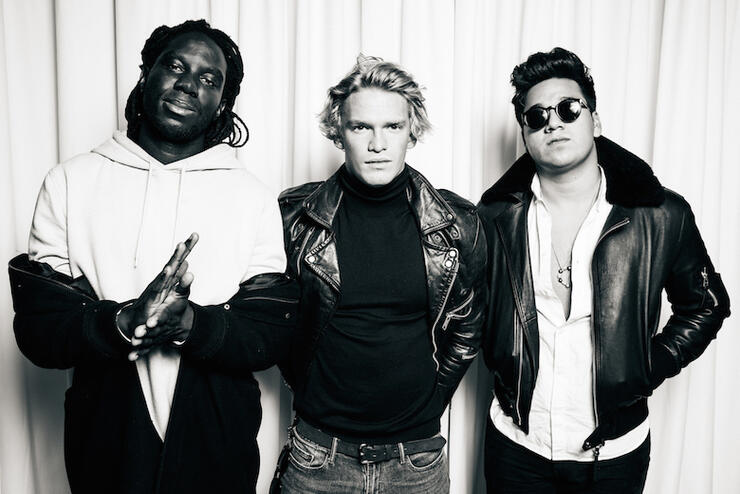 Sometimes, all you need is a little California sunshine and the beach to feel inspired. After spending a summer in Venice Beach, a light bulb of creativity switched on for Cody Simpson, ultimately leading to the formation of his new band Cody Simpson & The Tide.
Teaming up with drummer Adrian Cota and bassist Shareef "Reef" Addo, the trio blended all of their unique sounds together to create their own as a band, and released their debut four-track EP, appropriately titled Wave One.
Cody explains to iHeartRadio that he "experienced a pretty cool, very relaxed, but very creative year living down by the beach" and that he already had a few songs in mind that would be right for the the vision of this band. He tells us of how he met Adrian and Reef:
"I had a few songs already that I thought would [work] for it, and all I needed to do was meet the right musicians. I'd known Adrian, we met recently before that, and we just met Shareef actually after we played some gigs, and Reef was playing in another band. We all came together and kind of started jamming every week as a trio and playing a lot of different styles of music; blues, rock, reggae, different things like that. And, it ended up being just a perfect combination, and we all became good mates and love playing music together."
Originally from New York, this was Reef's first time in California, and Adrian is originally from northern Mexico. Cody tells us, "That's why we all kind of are able to bring our own musical backgrounds, because we come from such different backgrounds, and bring it all together to create this kind of a unique blend of music."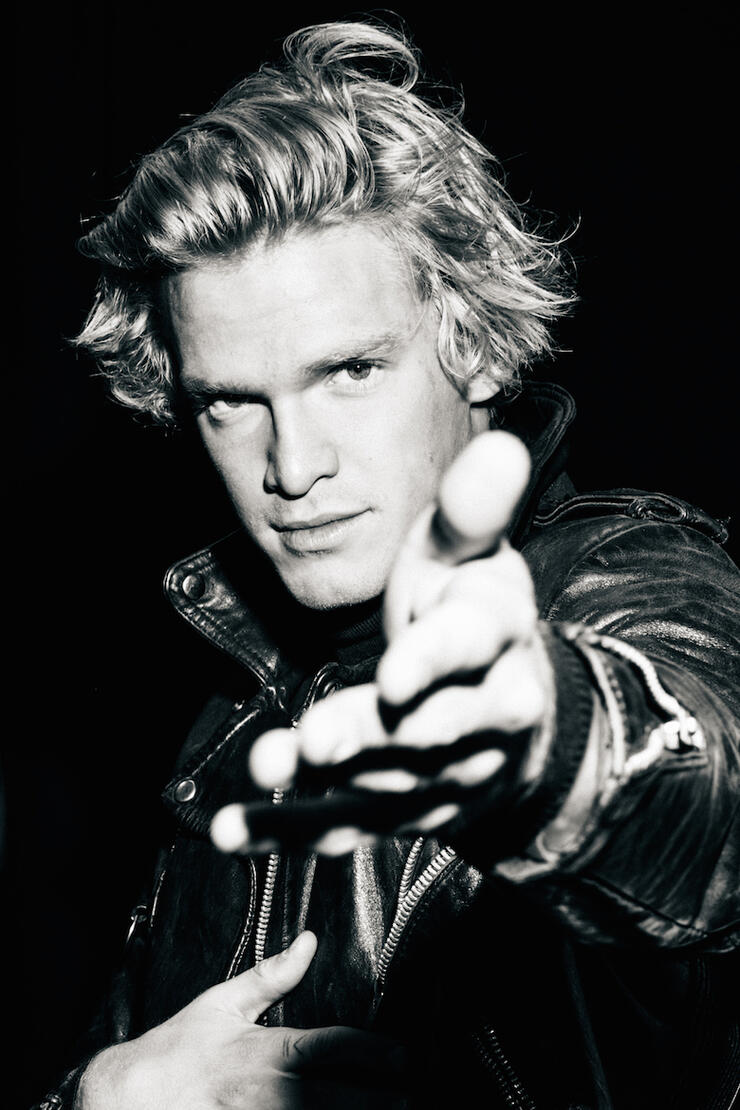 The unique mix of music fans hear from Cody Simpson & The Tide, as described by Cody, is "a blend of pop, rock, blues, and surf kind of music. It's a blend of all of those kind of genres. And different songs, showcase different aspects of those sounds."
On the band's debut EP, Wave One, are four songs: "Waiting for the Tide," "Sun Go Down," "Tell Me Why," and "Ramona," and writing, recording and producing their music is a group effort. Cody tells us, "Adrian actually produced all four songs off the record, but we all had a hand in cutting and writing our own parts. So obviously, Adrian's the drummer, Reef's the bass player, I play guitar, and we all lend our own parts, but Adrian produces the music."
The band explains that they've been recording music over the last year, and had banked 30-40 songs in total, but decided it was these four that were the best introduction to Cody Simpson & The Tide. "We decided that these four were a great introductory release for us to do, and thought it represented the different facets of our sound and different aspects of our sound quite well. We wanted to release four at once to give people a taste," they tell iHeartRadio.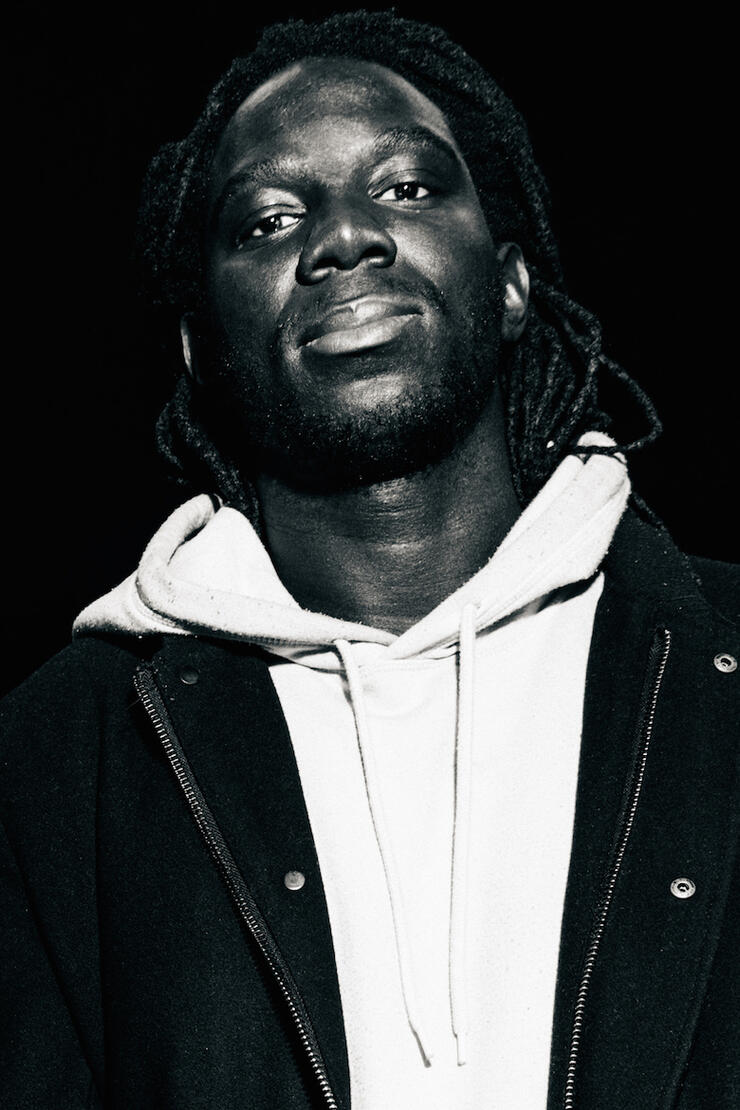 Wave One, although four songs long, touches on a multitude of subjects, from love and unity, to topics including environmentalism. In fact, "Waiting For The Tide" was inspired by a poem that Cody wrote about sea level rise. He explains:
"I touch on topics of, obviously love [and] unity, and then, also environmentalism, ocean conservation. 'Waiting For The Tide' was the first single off of it, and that stemmed from a poem I wrote about sea level rise, and ocean and environment conservation. I also touch on independence and rebellion."
With Wave One officially released already, is Wave Two on the horizon? The answer, according to the band, is yes. And as Reef tells us, "We're going to Wave [One] Million."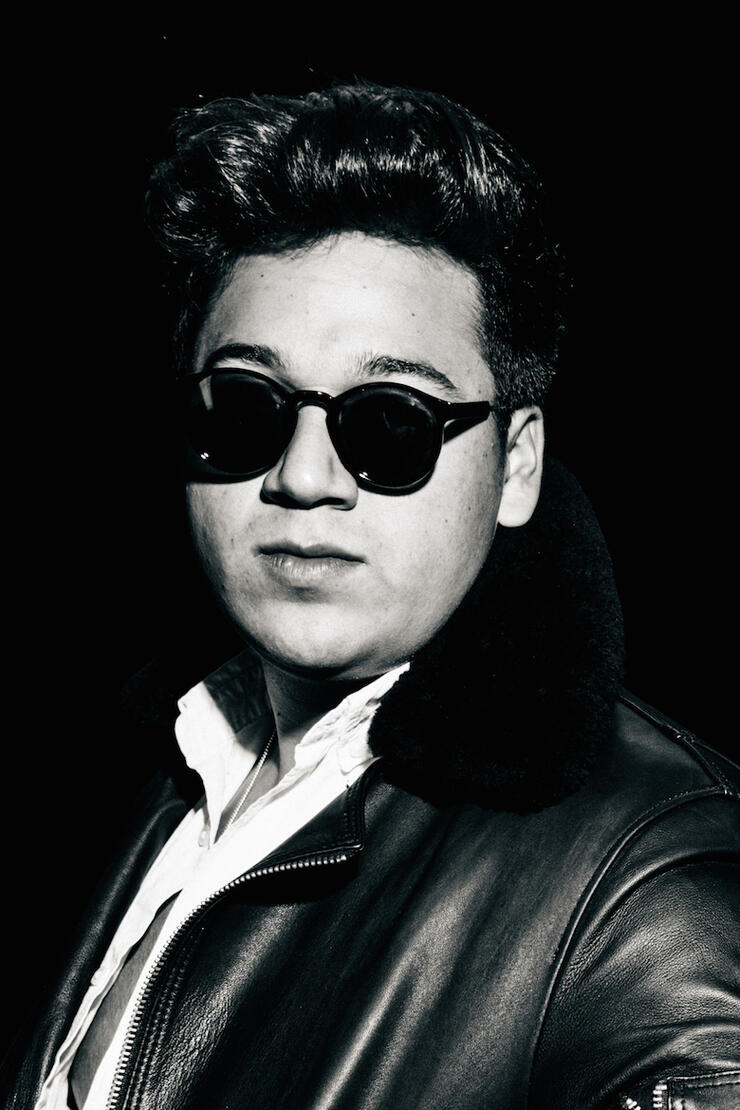 Chat About INTERVIEW: Cody Simpson & The Tide Talk 'Wave One' EP & Their Formation