One Lorde Fan Hung 'Melodrama' In The Louvre Because Why Not?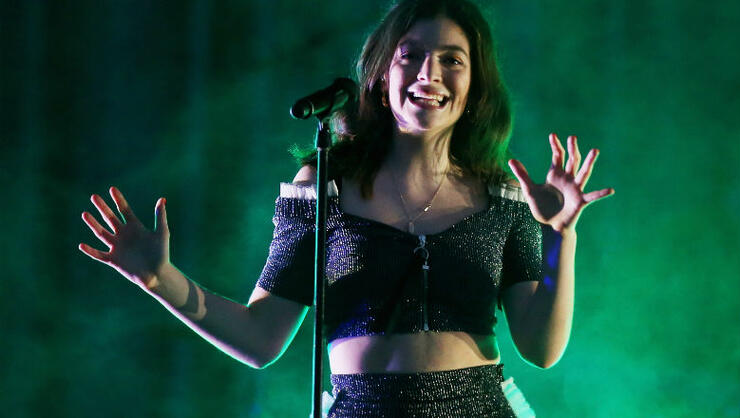 Days before Lorde's Melodrama was nominated for Album of the Year at the 60th annual Grammy Awards, one fan went above and beyond to make sure that anybody that visited the Louvre would see just how important the pop star's sophomore album was.
"A masterpiece surrounded by others - l took it on a journey through time and space, from Antiquity, passing by Renaissance, to Modern Times," Twitter user @NinaRichard_ wrote on Sunday (November 26) along with several photos of the cover art for Melodrama around the museum.
After sharing the photos, Nina revealed that she had to stage the photo opps "very quickly" because security started to watch her. "It was so hard I really thought I would not be able to do it, they were evacuating the rooms in 15min," she explained. "I was rushing through the rooms to avoid the security guys and stuff." Take a look at her viral posts below!
Hey @lorde , I hung Melodrama in the Louvre !

A masterpiece surrounded by others - l took it on a journey through time and space, from Antiquity, passing by Renaissance, to Modern Times.

(I had to do it very quickly cause security started to watch me and hunt down on me lol) pic.twitter.com/PlOZOqoA9l

— Nina ⚡ (@NinaRichard_) November 26, 2017
it was so hard I really thought I would not be able to do it, they were evacuating the rooms in 15min I was rushing through the rooms to avoid the security guys and stuff hahaha

— Nina ⚡ (@NinaRichard_) November 26, 2017