New Music Report: Emerging Artist of the Week - Marina Morgan
By Nicole Mastrogiannis
December 4, 2017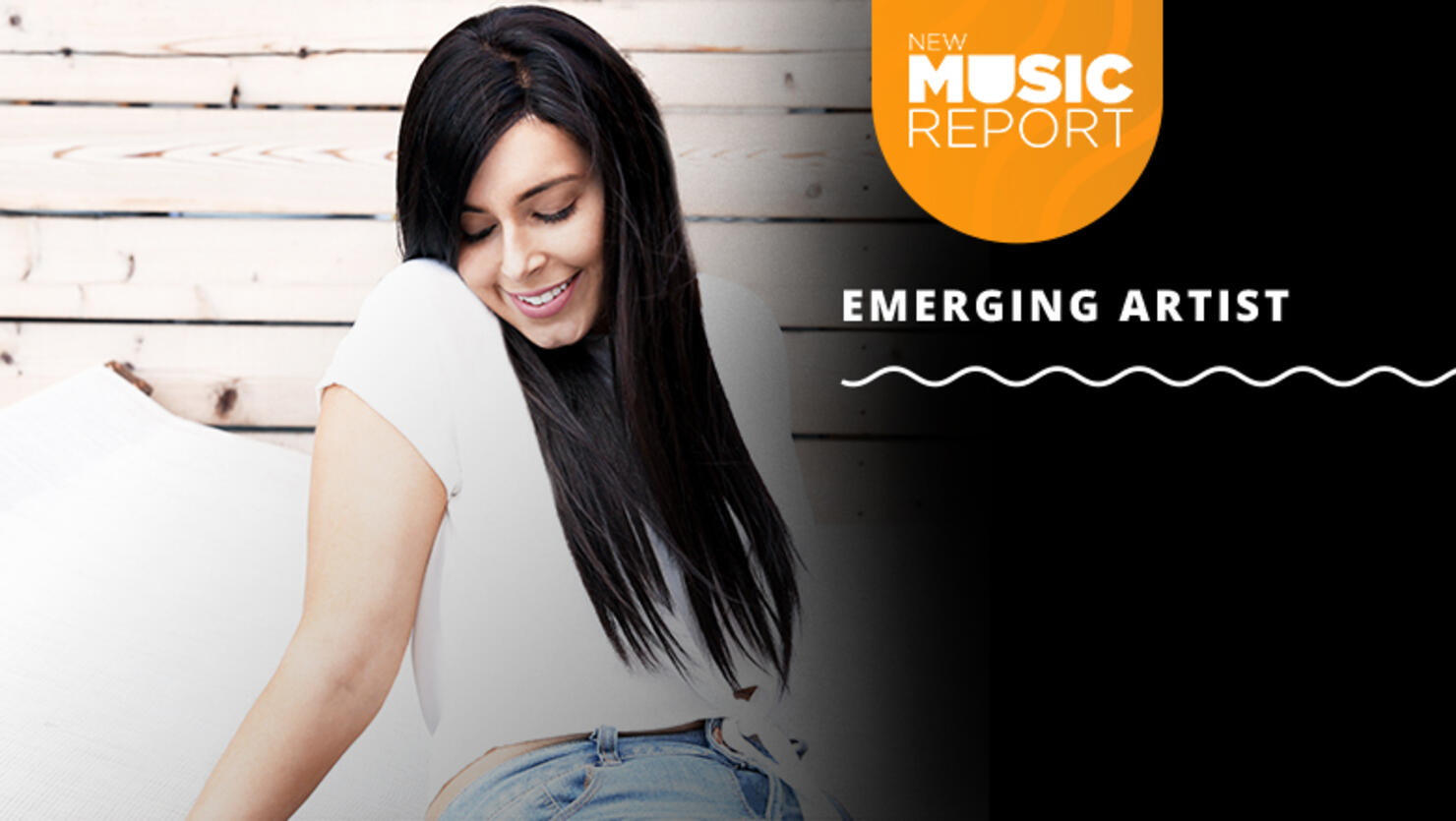 If you're looking to feel inspired, then you will definitely want to get to know singer/songwriter Marina Morgan and her music. Marina, who likes to use to the hashtag #turningdreamsintoreality on social media, has overcome difficult health struggles, and is now accomplishing her dreams as she is just getting started in her music career; she's already performed on Today and Good Day New York, and has been named Elvis Duran's "Artist of the Month."
Last year, Marina captured the hearts and the attention of many when she released her inspiring single "Paralyzed," which is about overcoming obstacles -- and for Morgan, it was her health. The 24-year-old has been battling Lyme's Disease, which had left the muscles in her legs weak and even caused blindness in one eye. And when she was younger, the New York native had been diagnosed with an autoimmune disease. She told PEOPLE, "Before I was diagnosed with Lyme, I was told I had a bunch of auto immune disorders—one doctor even said I would die in 15 years from one of them."
Combatting her health issues didn't stop Marina from achieving her dreams in music, and only fueled her drive to work towards her goal. "Paralyzed" received a tremendous amount of support from fans, especially those who also suffer from Lyme's, which is often referred to as a "very misunderstood disease."
Marina has gained a lot of fans over the course of the last year, and pop superstar Demi Lovato happens to be one of them. Demi is one of Marina's role models and a few years ago, Morgan posted an incredible cover of Lovato's power ballad "Stone Cold." Over the summer, Marina caught the Demi's attention on Twitter, and the star tweeted, "You are very strong @themarinamorgan & have a powerful voice you can use in so many ways!"
Fast forward to today, and Marina has has a brand new single called "Nightmare," which world premiered on Elvis Duran and the Z100 Morning Show. The dance/pop song shifts gears, and is more about a "romance gone wrong." Marina recently told Women's Health, "I want to be able to show a different side of me now and let everybody see not just Marina Morgan, the sick girl but Marina Morgan, the artist."
Listen to Marina Morgan's "Nightmare" below.