Robert Plant Tells Zeppelin Fans to "Stop Dwelling on That Old Crap"
By Andrew Magnotta
December 4, 2017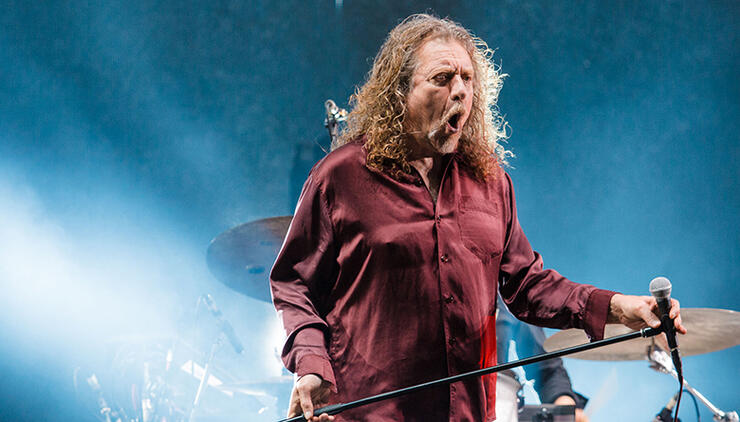 Led Zeppelin is never reuniting and Robert Plant has understandably grown tired of telling people why.
The legendary frontman just released his 11th studio album (Carry Fire) since Led Zeppelin hung it up, and he's never been one for nostalgia.
"It shows you that people have nothing else to write about, obviously," Plant tells Classic Rock magazine about the incessant rumors. "And that's kind of sad."
He continued, saying the press should devote its time to helping active groups, and Led Zeppelin is not one of them.
"All these magazines and internet platforms should be supporting new music and help new musicians to find an audience, instead of dwelling on the old crap all the time. It's like there is nothing new and exciting out there any more, when in fact there is. So stop living in the past. Open your ears and your eyes. It's not that difficult, is it?"
Plant admits he doesn't do a great job keeping up on new music, but it doesn't mean there aren't great new artists out there.
He also addressed whether or not he'll ever write a memoir. He won't...
"So do we want to chum up and cuddle up to the whole idea of going to a publisher and telling stories? I mean, what – who – for? Those stories are locked nicely between my two ever-growing ear holes. So f--k it. There's a lot in there, and that's where it's staying."
Read the full Q&A here.
Plant's new album, Carry Fire, is available now. Go here for more information.
Photo: Getty Images
Chat About Robert Plant Tells Zeppelin Fans to "Stop Dwelling on That Old Crap"