Ozzy: I Owe My Career To The Beatles
By Scott Munro
December 6, 2017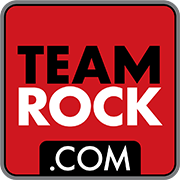 Ozzy Osbourne says that he owes his whole career to the Beatles.
The former Black Sabbath frontman was speaking to the End The Silence campaign by charity Hope And Homes For Children, which has been encouraging artists from across the music world to reflect on songs that made a difference to their lives when they were younger.
Ozzy chose She Loves You by the Fab Four and adds: "That song changed my life. She Loves You had such an impact on me. I remember exactly where I was. I was walking down Witton Road in Aston, I had a blue transistor radio and when that song came on I knew from then on what I wanted to do with my life.
"This was so brand new and it gave me a great feeling. Then I became an avid Beatles fan – they were great.
"I owe my career to them because they gave me the desire to want to be in the music game."
Chat About Ozzy: I Owe My Career To The Beatles