Quavo Sends Shot at Joe Budden On New Track, Budden Claps Back
By Sam Valorose
December 6, 2017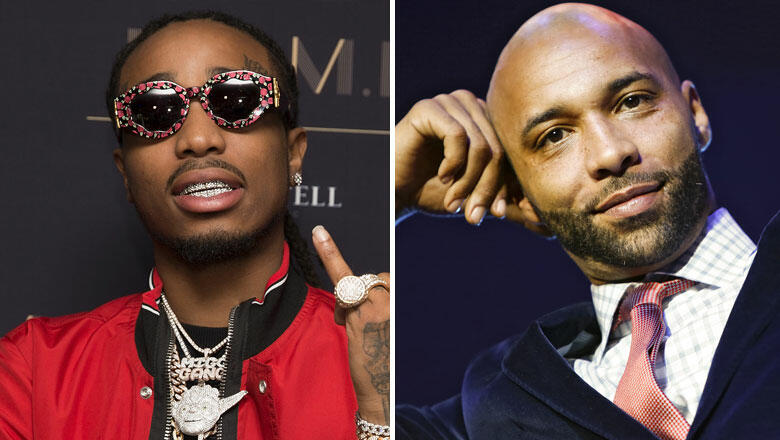 Quavo and Migos' tension with Joe Budden has made its way to wax after the now infamous "Who Said I'm Left Off 'Bad and Boujee'" Everyday Struggle moment, one of the most off-the-rails interviews since Birdman's stop to the Breakfast Club.
In a teaser from Migos' label Quality Control's upcoming compilation Control the Streets Vol. 1, Quavo can be heard saying, "If a ni**a hating, call him Joe Budden," with the ad-lib of "pu**y!" yelled right after.
Budden, not one to ever stay silent, hopped on Twitter to say that he's surprised by the diss and said it was all peace.
Will Joe be coming out of retirement for an official clap back? We're ready.
Chat About Quavo Sends Shot at Joe Budden On New Track, Budden Claps Back