Chester Bennington's Widow Slams 'Scumbag Reporting': 'F**k You TMZ'
By Sam Valorose
December 7, 2017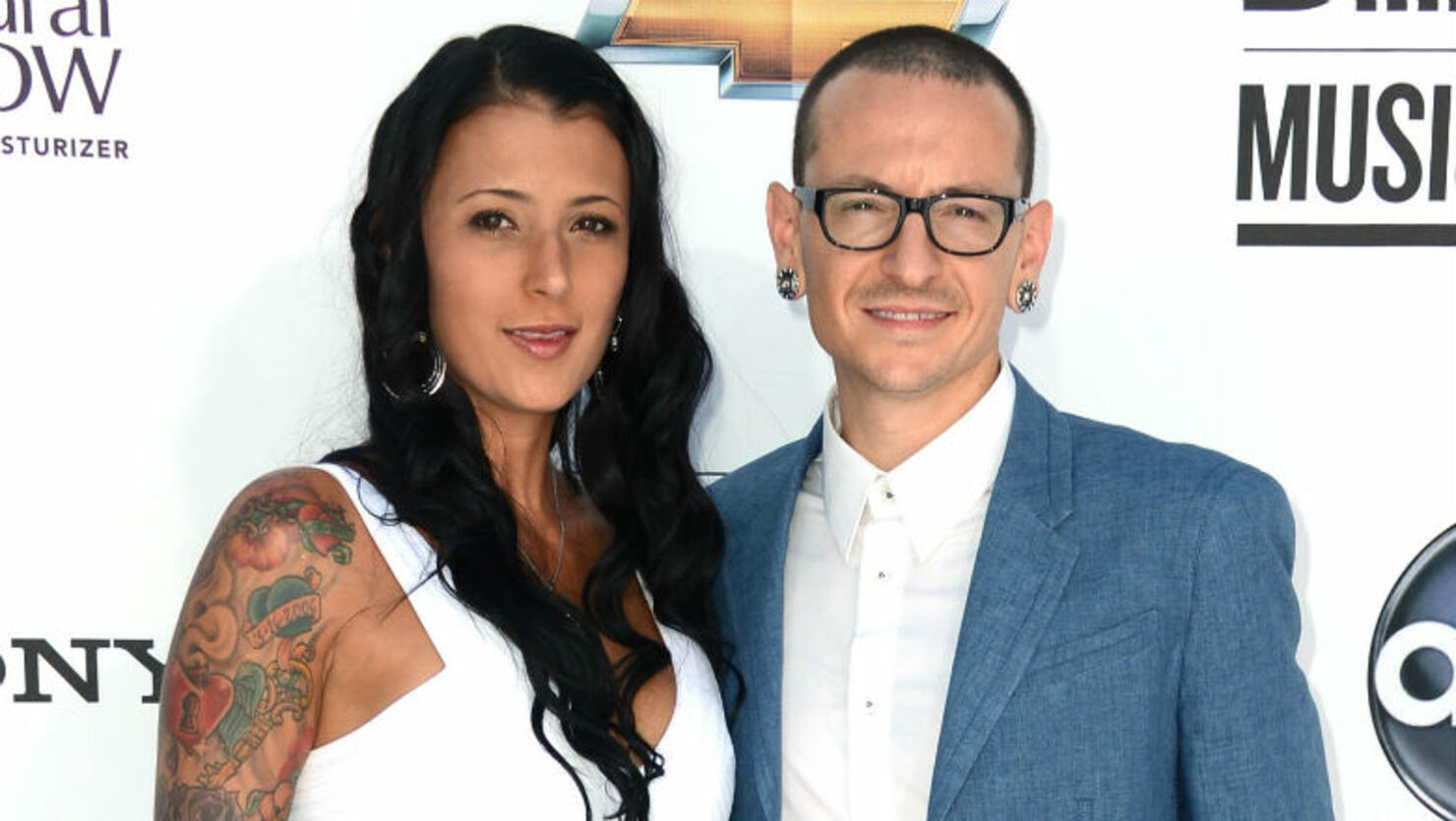 Chester Bennington's widow, Talinda Bennington, blasted the Los Angeles County Coroner's Office and the gossip site TMZ for breaking the news that the late Linkin Park frontman attempted to commit suicide nine months before his death. She claimed the coroner's office paraphrased a private conversation to "dramatize and sensationalize the story" for TMZ.
TMZ reported that Chester hog-tied himself and jumped in a swimming pool in a suicide attempt in November 2016 but changed his mind and broke free. This information was given to the coroner by Talinda but was removed from the report after a request by the Bennington's family lawyer, saying it was protected by "marital privilege."
After the reports were published, Talinda vented her frustrations on Twitter, saying, "Fun fact- When your husband dies by suicide, the LA County Coroner's office will PARAPHRASE your private conversation with them to dramatize and sensationalize the story and then SCUMBAG FILTH like TMZ post it for the world to feast on. It was redacted to protect all the kids!!"
She continued: "And now I get to go pull my 11 yr old out of school- because all the kids can use their phones at lunch-to be the first to tell him what REALLY happened in Nov. Thanks again to SCUMBAG reporting. F**K YOU TMZ"
This follows TMZ falsely reporting that Bennington had MDMA (ecstasy) in his system at the time of his death. It was redacted from the report based on a "presumptive positive" result for the drug. Former bandmate Mike Shinoda urged other media outlets to correct their reporting about Chester's death.
Chester Bennington took his own life in July. He was 41.
Fun fact- When your husband dies by suicide, the LA County Coroner's office will PARAPHRASE your private conversation with them to dramatize and sensationalize the story and then SCUMBAG FILTH like TMZ post it for the world to feast on. It was redacted to protect all the kids!!

— Talinda Bennington (@TalindaB) December 6, 2017