Police Officer Stops Car From Flipping Over Bridge With His Bare Hands
By Shared.com
December 7, 2017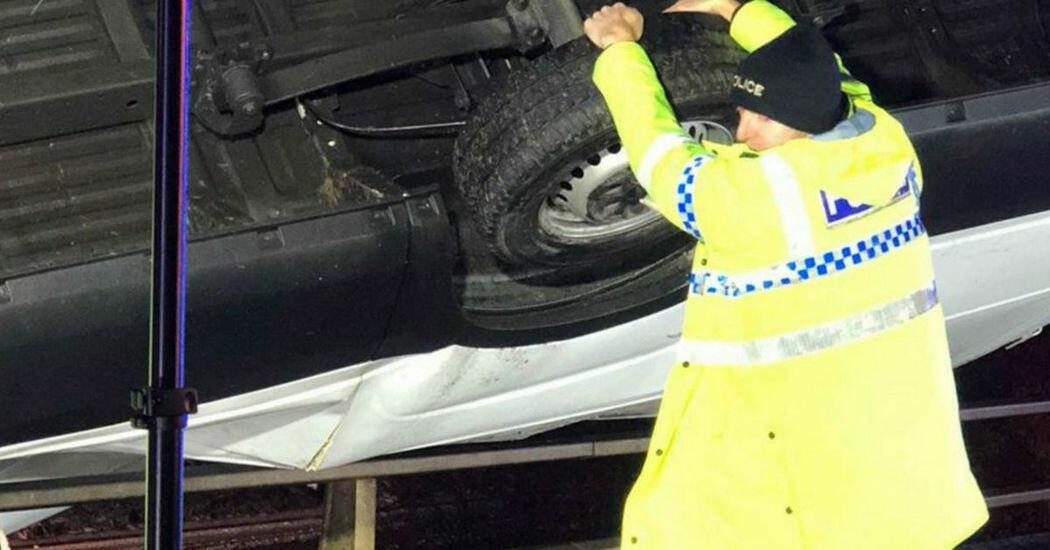 A police officer is being called a real live 'Superman' by his colleges after he managed to pull off a miraculous save on a bridge. Officer Martin Willis was the first officer on the scene and his quick thinking helped save a man's life.
Willis arrived on the scene to find a vehicle hanging off the side of the bridge with a man trapped inside. It was teetering on the edge, ready to fall over but he wasn't about to let it happen. Instinctively he grabbed the wheel to "stop it swaying in the wind", and waited for help to arrive.
It took some time for the others to arrive, but he didn't give up. His fellow officers applauded him, and have given him a new nickname, but his reaction is so humble...
Read the full story on Shared.com
Photo: Shared.com
Chat About Police Officer Stops Car From Flipping Over Bridge With His Bare Hands