WALK THE MOON's Kevin Ray Once Toured With Whitney Houston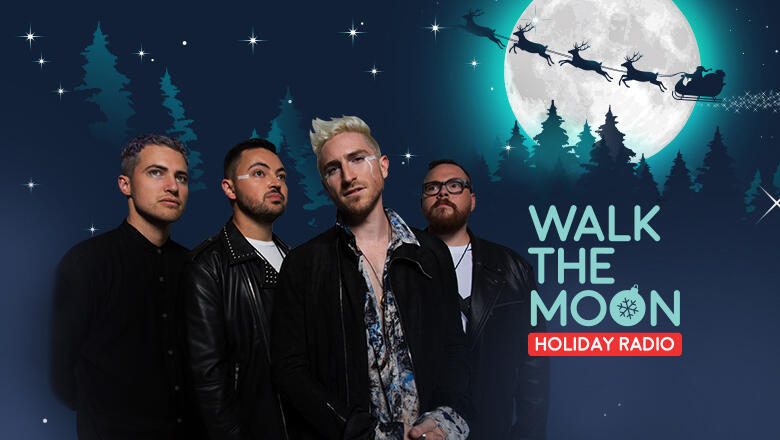 WALK THE MOON is getting ready to celebrate the holidays before they resume their "Press Restart" tour in January. And to help get them into the holiday spirit, the band guest DJ'd their very own holiday station on iHeartRadio called WALK THE MOON Holiday Radio.
On WALK THE MOON Holiday Radio, fans can hear songs from the band's brand new album What If Nothing like "One Foot," "Headphones," and more. But they can also hear a ton of holiday music like No Doubt's "Oi To The World" and Bruce Springsteen's "Santa Claus Is Comin' To Town, among others. And that's not all. Nick and Kevin both opened up a little bit about some of the songs they've included in the station, and one Whitney Houston song in particular, brought back memories for Kevin.
On WALK THE MOON Holiday Radio, Kevin was introducing Whitney Houston's "Do You Hear What I Hear," and told a story of how he actually used to tour with Whitney! He said:
"I chose this song because I actually used to work for Whitney Houson. Before I was in WALK THE MOON, I actually toured with Whitney Houston as one of her sound guys. It was wild. If you ever meet me at a show sometime, ask me, I got some crazy stories for ya. She's awesome, and this song is even cooler."
Meanwhile, Nick had a story of his own. He chose to include Lou Monte's "Dominick The Donkey" in the band's holiday station, and explained their connection to the Italian Christmas Donkey's theme song. He said, "We met our dear, beloved manager at Butler University, where the frat, there's a frat that plays this song all day, all night long as loud as they possibly can, and the whole campus puts up with it, and it's a beautiful thing."
Chat About WALK THE MOON's Kevin Ray Once Toured With Whitney Houston