Fergie on 'A Little Work' & Introspective Short Film | EXCLUSIVE
This year was monumental for Fergie, as the pop star released her second solo full-length studio album -- and her first solo album in over a decade -- Double Dutchess. The record follows 2006's The Dutchess, and includes 13 new songs, including her latest single, the very emotional "A Little Work."
"A Little Work" is a poignant, confessional song for Fergie, but with an uplifting message. The track stems from a difficult period of time for the singer, which includes her struggle with addiction from before joining Black Eyed Peas. But despite these hardships, the main idea Fergie is trying to convey to fans is: we all need "A Little Work" to move past it all.
Fergie tells iHeartRadio of the inspiration behind "A Little Work" and what it was like to create the song:
"Writing 'A Little Work' came really naturally because it was almost like meditation. I was in pure silence and I was listening to those inner whispers that you so subtly hear when everything gets quiet. And there were just thoughts of deepest fears, doubts, everything that you want to overcome and move out of the way so that you can get on your path to your dharma. And that's what 'A Little Work's' about; the triumph over anything that's negative that's in your path, and you finding that warrior inside yourself to find a way to get those out of the way. And that's that inner battle because it's all really a battle within yourself and in your mind, and making those choices to change your destiny."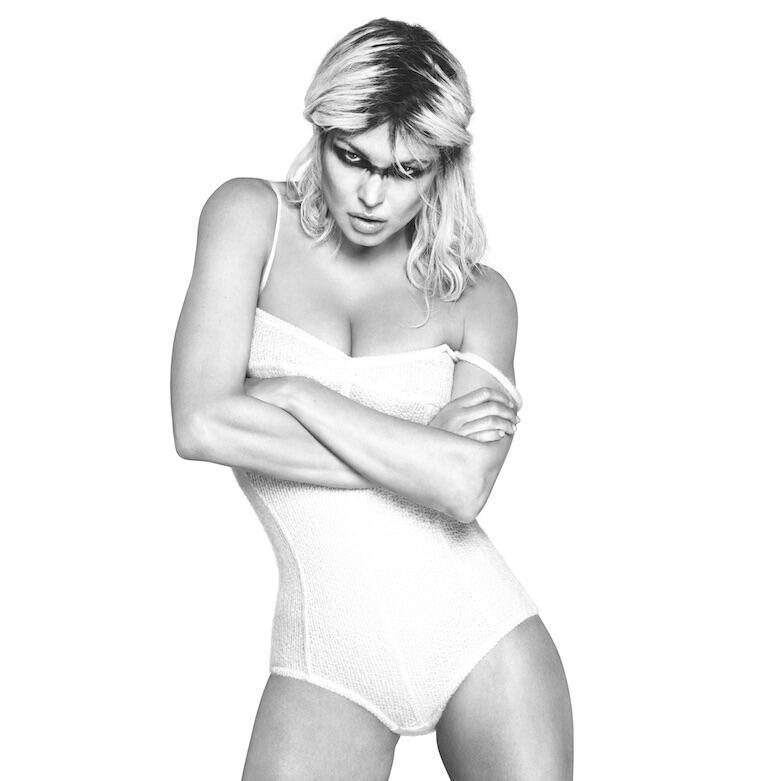 For Fergie's "A Little Work" music video, which is really a short film clocking in at 11 minutes and 33 seconds, the 42-year-old called Jonas and B. Aukerlund, who she's worked with on multiple past projects. She tells us, "I wanted to save a huge project for them to do together because they do these epic projects when they work together."
Fergie explains that Jonas had the idea to make "A Little Work" into a short film, After hearing the song, he asked Fergie to interview her about her life. In the video, in between moments in the song, we hear and see Fergie narrating her story as she is participating in the interview. The pop star recalls:
"When I brought the song to them, Jonas said, 'Fergie, I'd like to interview you. I'd like to interview you and just tell me about everything in your life.' It really didn't have anything to do with the song. Just about things in my life. So, when it came time to make the video, he wanted to kind of match some of those things in my life with the words of the song. So, the battle within one's mind, the struggles, overcoming obstacles in your life, these were all themes in the video."
Fergie's Double Dutchess is out now. Watch her "A Little Work" short film above.
Chat About Fergie on 'A Little Work' & Introspective Short Film | EXCLUSIVE