Guns N' Roses, Coldplay, Springsteen, Metallica Among Top-Paid Musicians
By Andrew Magnotta
December 8, 2017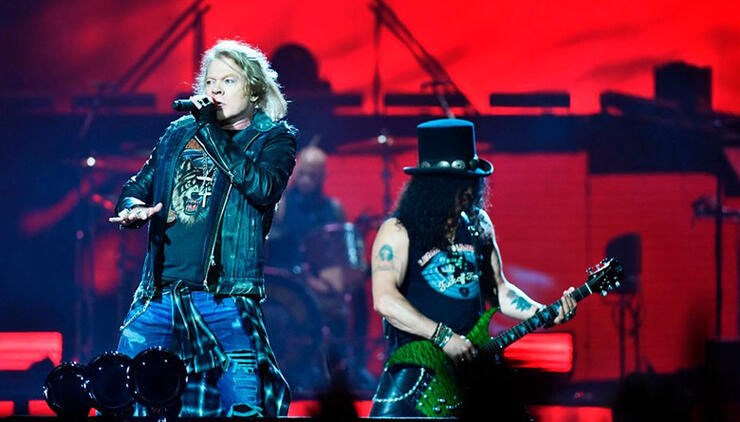 Coldplay, Guns N' Roses, Bruce Springsteen and Metallica are the rock groups sitting pretty among the Forbes Top 10 Highest-Paid musicians of 2017.
Forbes created the list based on pretax income from June 2016 through June 2017, and didn't deduct anything to account for legal fees or fees charged by managers and agents.
Data was gathered from Nielsen SoundScan, Pollstar, the RIAA and information provided by music industry insiders. Check out the list below:
Ten highest-paid musicians of 2017:
01. Diddy ($130 M)
02. Beyoncé ($105 M)
03. Drake ($94 M)
04. The Weeknd ($92 M)
05. Coldplay ($88 M)
06. Guns N' Roses ($84 M)
07. Justin Bieber ($83.5 M)
08. Bruce Springsteen ($75 M)
09. Adele ($69 M)
10. Metallica ($66.5 M)
Read Forbes' analysis here.
Photo: Getty Images