Watch Drake Bell Reprise His Role As 'Totally Kyle' | EXCLUSIVE
By Nicole Mastrogiannis
December 19, 2017
FROM HIS GARAGE, IT'S TOTALLY KYLE.
Back at the turn of the new millenium, around 18 years ago, Drake Bell starred in a glorious sketch on The Amanda Show about a spaced out surfer hippie: Totally Kyle. During the sketch Kyle would tell nonsensical stories about absolutely nothing wearing his tie-dye t-shirt and rocking some long messy blonde hair.
While Drake was at iHeart HQ recently to talk about his latest EP Honest, the musician/actor got into character to reprise the throwback role. Um, and it was like, AMAZING.
Rocking a blonde wig and playing the Totally Kyle jingle on his guitar, the same one his character plays at the beginning of each sketch, Kyle regaled everyone with a tale of a man in a TV store who just wants to be famous.
Like, totally.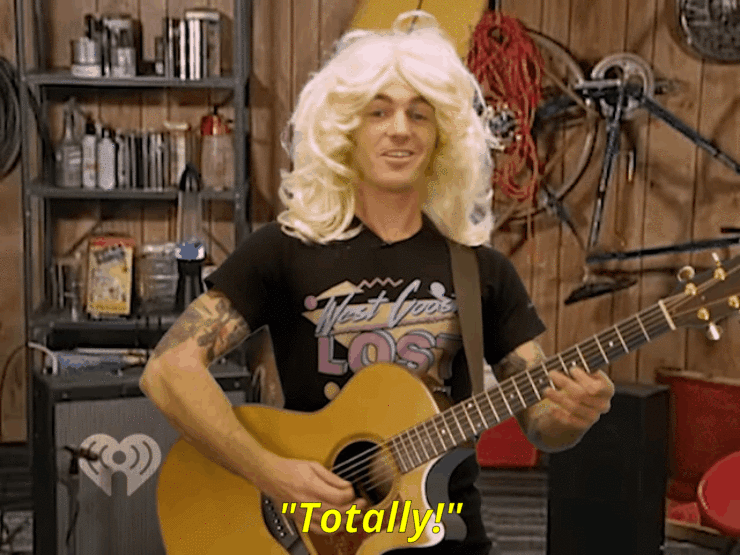 Drake, who has been touring recently, released his latest EP Honest over the summer, which features four songs including the title track.