Unbelievably, This Guys Heart Tattoo Is Exactly What It Looks Like
By Dave Basner
December 21, 2017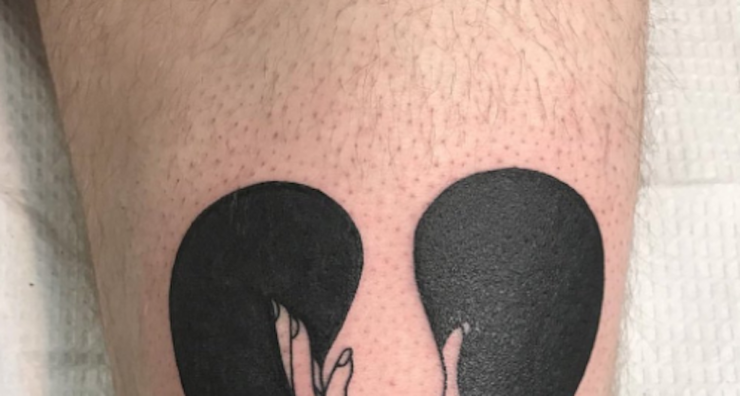 Plenty of people have tattoos featuring hearts, but the heart tattoo that one guy recently got features something else - what looks like a hand grabbing a pair of testicles.
As a tweet with the tat started to spread, people tried to come up with the reason behind it:
Grabbing love by the balls thats the message

— Deedotwill (@Deedotwill) December 19, 2017
This is art, perfectly illustrates that the way to a man's heart is thru his nutsack 😢

— NotKD'sAlt (@DekesOfHazard92) December 19, 2017
Maybe its part of an instruction manual?

— 📽📐✂️🎛Zoe💡🛠⚗️📡 (@FatBlood) December 19, 2017
When the hair grows back 😂😂 that image is in my mind now

— Nayibe (@Nayibae) December 18, 2017
This is actually a pretty dope tat if you look at it the right way and not in a dirty way....

— Cheff Jeff🔥 (@J_Allen_31) December 19, 2017
Finally someone realized it's an obscure reference to a music video:
Here's the original tattoo artist's post from Instagram with the caption "Love is kind."
Chat About Unbelievably, This Guys Heart Tattoo Is Exactly What It Looks Like