Bask In The Studio Version Of Khalid & Imagine Dragons' Stellar Mash-Up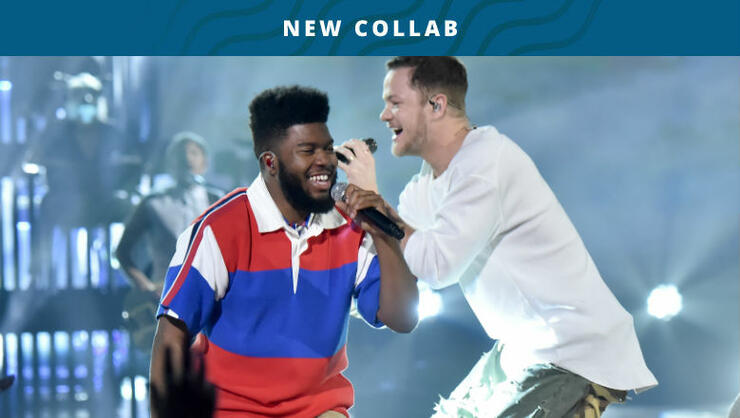 After performing a medley of their hits, "Young Dumb & Broke" and "Thunder," at November's American Music Awards, Khalid and Imagine Dragons have decided to release the studio version of the mash-up in all its glory.
The four-minute mash-up begins with the opening of Khalid's hit, before transitioning into "Thunder" with a sudden break for silence. Imagine Dragons lead vocalist Dan Reynolds takes the lead from there with the beginning of the band's track, leading listeners to a hook offering of both cuts. Even though "Young Dumb & Broke" peaked at the No. 22 position on Billboard's Hot 100, "Thunder" is still doing exceptionally well as it sits pretty at the No. 5 spot on the chart.
We've heard plenty of these two smashes, but this is a nice way to reimagine the tracks and elevate both artists to new heights and some new demographics. Just consider this an early Christmas gift from the pair. Take a listen to the mash-up below!
Chat About Bask In The Studio Version Of Khalid & Imagine Dragons' Stellar Mash-Up