Man Learns The Hard Way Why It's A Terrible Idea To Slide Down An Escalator
By Dave Basner
December 22, 2017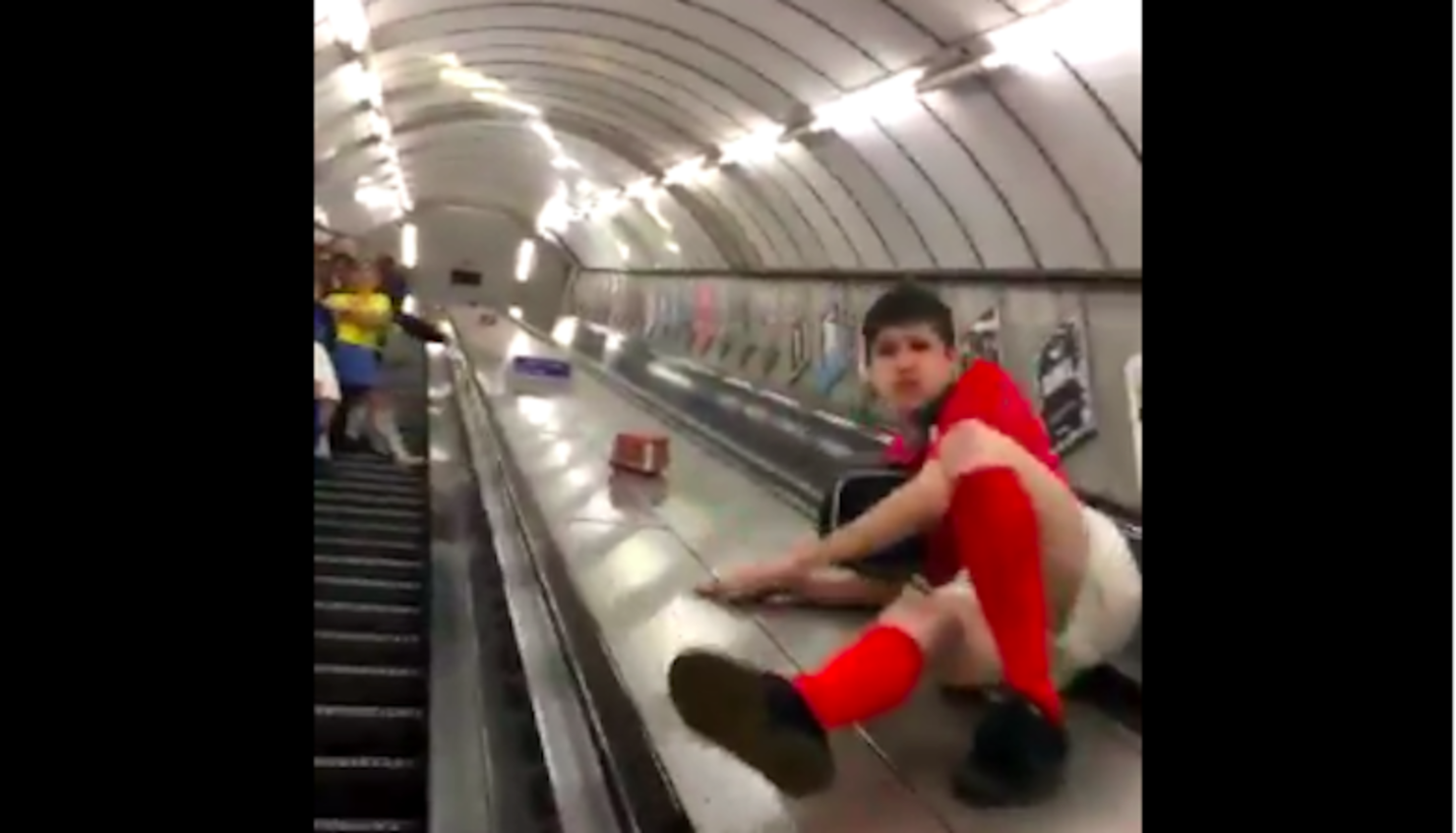 After a night out with his friends in London, a guy thought he'd get a laugh by sliding down to the subway between the up and down escalators, and it worked, but it was at his expense.
Thankfully, it was all captured on film and uploaded to Twitter.
People even started dissecting the clip:
The good news is that the sliding guy was able to walk away from his poor decision with a few cuts and bruises and best of all, he learned a lesson.