7 Antiques Joanna Gains Never Passes Up At Estate Sales and Flea Markets
By Shared.com
December 31, 2017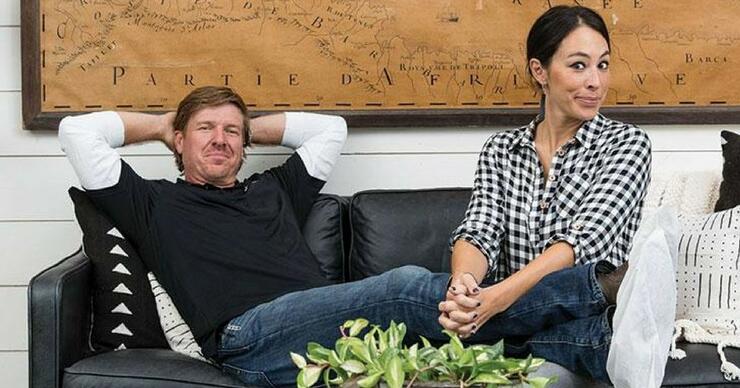 She's known for being able to outfit and transform homes in her hit show Fixer Upper. Joanna Gains is able to pull off some amazing transformations, partly because she loves to go on the hunt for one-of-a-kind antiques.
On almost every episode of the HGTV show, we see her and Chip search for pieces both big and small at flea markets, auctions, and antique shops in the Texas area.
If you're trying to get better at spotting the deals like Joanna Gaines check out this list that the home renovators put together that will help you get better at using thrifty items in your home.
1. Architectural Pieces
Mixing up old and new pieces can really add to your home's decor.
With "stuff that's architectural and a little of unexpected," Joanna says. "Anything that came out of an old house or building that's kind of its own story. That's the kind of stuff I'm always looking for."
This means anything from old doors and windows to old corbels, spindles and gates will add the perfect touch to your home.
2. Ornate Frames
Who wants another picture frame from IKEA? Find something as unique as your family when bargain hunting. Whether you want to use it in a photo gallery or something different like framing your kid's artwork, frames are always something to look out for when shopping.
"It's a fun play when you have your kids' artwork paired with an antique frame," she says.
Adding extra matting to make the kids' abstract work look a little more polished adds a nice touch too.
3. Strange Storage
Let me be honest, you can never have enough storage in your home.
"I'm always looking for storage, so anything that I can put in the living room that we can hide something under that's also a unique piece—[like] old storage boxes and bins," Joanna says. "And I'm always looking for something you can store toys in but that's kind of cool and unique."
Joanna has transformed everything from old chicken coops to nesting boxes into perfect places for kids' toys and books.
Read the full story on Shared.com
Photo: Shared.com
Chat About 7 Antiques Joanna Gains Never Passes Up At Estate Sales and Flea Markets