This Phone Case Hides An Engagement Ring And Films Your Entire Proposal
By Dave Basner
December 27, 2017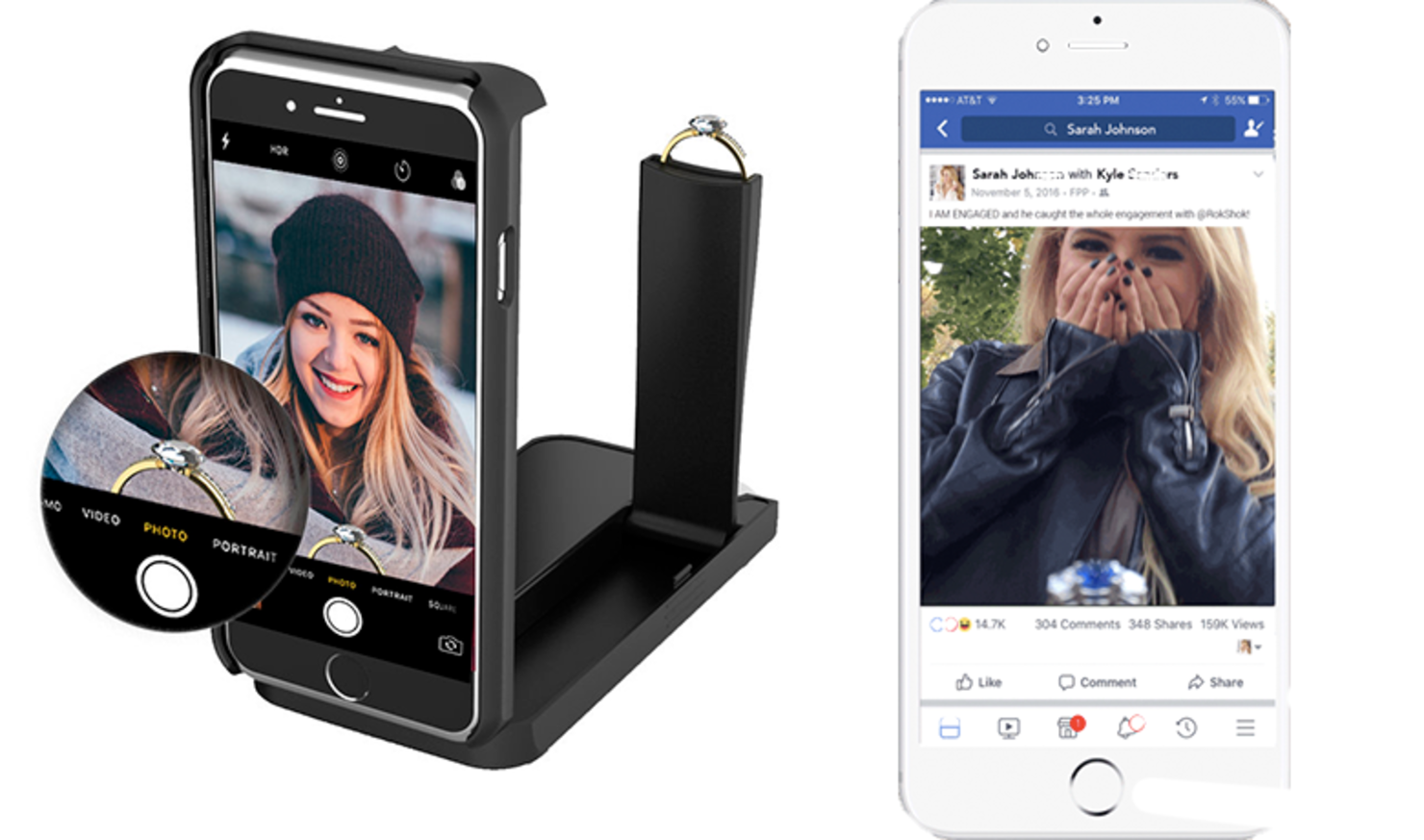 Everyone seems to post their proposal photos to social media and now the makers of a new phone case are making it much easier to do.
It's called Rokshok and the case not only hides the ring in a secret compartment, it also reveals it so that it's in the shot of the entire proposal.
The cover looks just like a battery case, making it slimmer than a bulky ring box, and it can hold up to a 2.5 carat ring, depending on the cut of the diamond.
You can pre-order it now here.
Photo Credit: Rokshok