How Prince Harry And Meghan Markle Will Make Money After They're Married
By Shared.com
January 3, 2018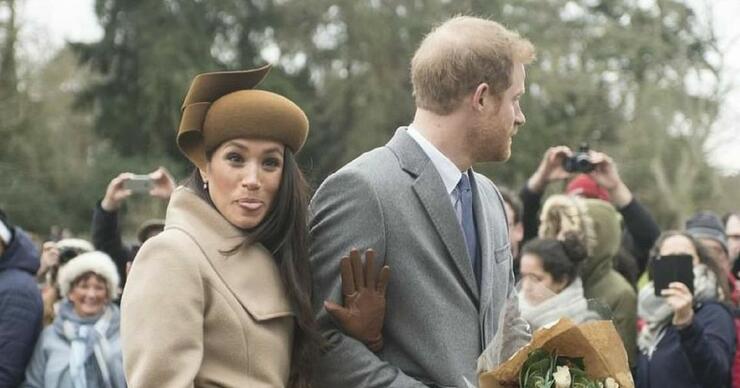 For most married couples, money is always a topic that needs to be discussed. What's mine is yours, but what's yours might not be enough to pay the mortgage. For Prince Harry and his soon-to-be wife, Meghan Markle, money probably won't be an issue. But where does their money come from? Multi-million dollar weddings and $10,000 outfits aren't free, yet you won't find either of them working a 9 to 5 job.
Markle has been open about her financial struggles in the past, remembering how she was always short on cash while trying to make it as an actress, and still tries to be money-smart.
"I was not a girl who grew up buying $100 candles," she told the Toronto Star. "I was the girl who ran out of gas on her way to an audition. Actually, the doors of my car were both stuck shut. I had to pretend I was rooting around the back seat for a script and then crawl surreptitiously into the front seat."
But now that she's poised to become a member of the royal family, how are she and her future husband going to support themselves?
1. Harry's Army Salary
Prince Harry served in the British Army Air Corps for ten years, including two tours in Afghanistan as a helicopter pilot. According to Fortune, his yearly salary was $45,000. Considering he's most likely living rent-free at the palace, a lot of that salary is probably saved up.
2. Meghan's "Suits" Royalties
During her seven-year run on Suits, Markle reportedly banked about $50,000 per episode, making her take-home pay about $500,000 each year. She also earns royalties every time an old episode is replayed on any network, so she could be making money off her acting days for years to come. Markle also appeared in several movies, and probably has a hefty savings account.
3. Meghan's Endorsements
In addition to her acting gigs, Markle also started her own clothing line through Reitmans, and has leftover income from her blog, The Tig, which she shut down earlier this year. Together, Town and Country reports that Markle made $80,000 off these endeavors.
4. Taxpayers
Yep, that's right. British citizens will be contributing to the royal couple's bank accounts, but that's not new. Citizens fund the monarchy with a solid £292 million (about $391 million) per year. Each taxpayer only pays about 85 cents, though, and the Queen surrenders all profits from the Crown Estate to the government. In exchange, she's given the Soverign Grant, which goes towards palace upkeep, travel expenses, and salaries. Harry and Meghan, while they live on palace grounds, won't have to worry about anything.
But there's still a couple more ways they'll be making money.
Read the full story on Shared.com
Photo: Shared.com
Chat About How Prince Harry And Meghan Markle Will Make Money After They're Married