Heart-Wrenching Video Shows 4-Year-Old Singing At His Late Sister's Altar
By Dave Basner
January 3, 2018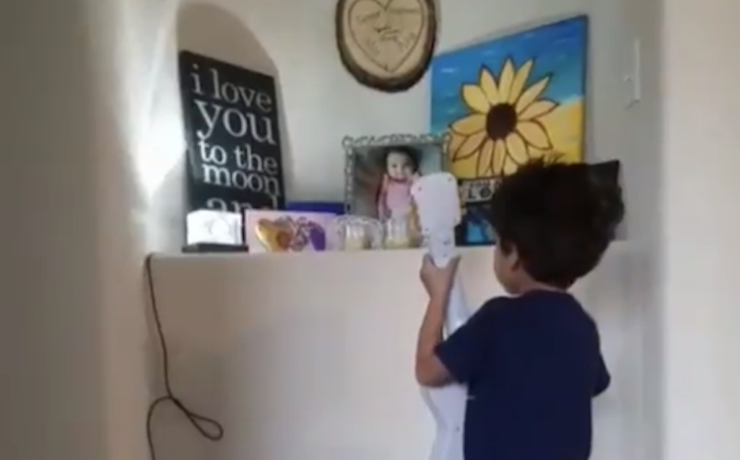 After his sister passed away from a kidney condition at 4-months-old, the film Coco helped 4-year-old Alexander Deais cope with the loss.
One song from the movie that really moved him was "Remember Me," and his father captured this video of Alexander singing it at an altar dedicated to his late baby sister on what would've been her first birthday.
The clip has since gone viral, with many viewers sending their prayers to the Deais family.
Samir told MySA.com that the reaction has been "nothing short of beautiful," adding, "All this ugly in the world and these kinds of things make it still seem beautiful in the dark times. All these blessings for our small family make us very humbled and thankful and blessed."
However, of all the blessings sent the family's way, one stands above the rest - they're expecting their third child, a baby girl they've named Stella Grace.
Chat About Heart-Wrenching Video Shows 4-Year-Old Singing At His Late Sister's Altar