Man's Trip To Target Turns Into Something Out Of 'Stranger Things'
By Dave Basner
January 8, 2018
A trip to Target usually isn't very memorable, but it definitely was for one guy because the scene that greeted him when he arrived was one straight out of a sci-fi horror movie.
All of the lights in the parking lot, as well as ones on the store, were going on and off as if aliens were getting ready to land.
Plenty people made Stranger Things references, including one person who took to Photoshop: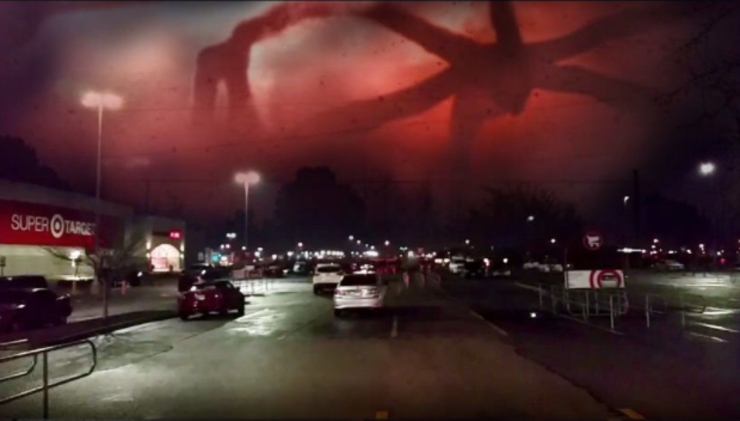 It also inspired someone to turn it into an EDM video:
It turns out there is a perfectly good reason for the lights going crazy, as one commenter with electrical knowledge explained:
"I repair lights for a utility company. These lights are dropping on the load (what we call it at least) and and are strobing. It is a symptom of a broken neutral/ grounding cable. The light tries to turn on, can't maintain a steady power supply because of lack of grounding, then turns off and repeats."
You never know what can happen at Target.
Photo Credit: Reddit
Chat About Man's Trip To Target Turns Into Something Out Of 'Stranger Things'