Watch John Mayer Perform "The Joker" With Steve Miller
By Andrew Magnotta
January 8, 2018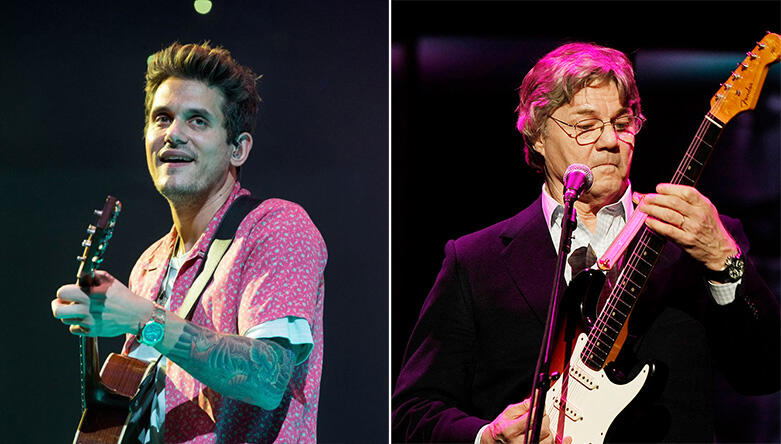 John Mayer has apparently checked another box on his bucket list of classic rock collaborations.
The pop star-turned-co-frontman for Dead and Company jammed an acoustic version of "The Joker" with Steve Miller himself this past weekend at the retirement part of longtime Martin Guitars artist relations head Dick Boak.
Boak spent more than 40 years at Martin Guitars, getting the legendary acoustics into the hands of songwriters and rock and roll royalty all the while.
Boak's star-studded soiree included Miller, Mayer, Laurence Juber, David Bromberg and many others.
In an Instagram post after the show, Mayer wished Boak well in his retirement.
"I got to play with Steve Miller (and some other incredible guitarists) on one of the greatest rock songs of all time, 'The Joker,'" Mayer wrote. "Retirement concert for the incomparable #dickboak who worked many years at @martinguitar putting the best acoustic guitars in the hands of artists all around the world. Love ya Dick, happy trails."
Chat About Watch John Mayer Perform "The Joker" With Steve Miller