20 Things You Might Not Know About Birthday Boy Rob Zombie
By Dave Basner
January 12, 2018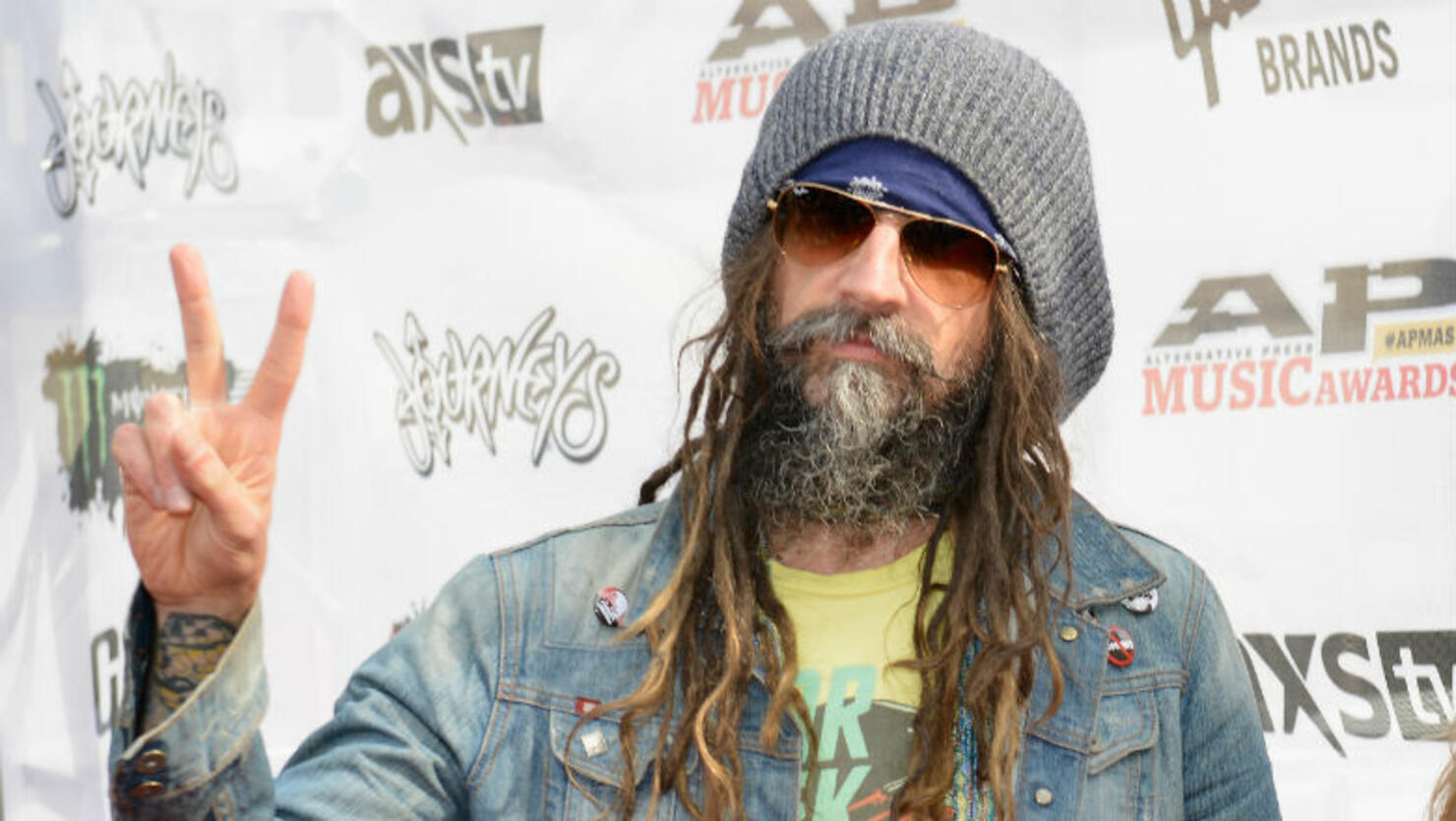 On January 12th, 1965, Rob Zombie was born in Haverhill, Massachusetts. To celebrate the rocker's birthday, here are 20 things you might not know about him:
1. Rob's real name is Robert Bartleh Cummings.
2. Rob's parents worked in a carnival and he would occasionally get to scare people going through haunted houses and haunted rides. However, his parents quit their jobs after a riot broke out one night. People were pulling out guns, beating each other up night and lighting tents on fire.
3. Growing up, Rob loved horror films and has said he wanted to grow up to be "Alice Cooper, Steven Spielberg, Bela Lugosi and Stan Lee."
4. Rob remembers being into horror by kindergarten. He loved watching The Addams Family and The Munsters.
5. After high school, Zombie moved to New York City and went to Parsons School of Design where he met girlfriend Sean Yseult, who he'd form White Zombie with.
6. Rob was a production assistant for the TV show Pee-wee's Playhouse.
7. For a time, Rob worked as an art director for pornographic magazines like Over 40 and Tail Ends.
8. Zombie's directorial debut was on track to be The Crow: 2037, a sequel to The Crow: City of Angels. It would take place in the future and Rob wrote the script, but it was decided the movie wasn't right for the franchise and it was shelved.
9. In 1998, Rob composed the score to the video game Twisted Metal III.
10. In 1999, Rob designed a haunted attraction for Universal Studios, which helped revive the amusement park's annual Halloween Horror Nights attraction.
11. Rob's directorial debut was House of 1000 Corpses, which was supposed to come out in 2000 but the studio canceled it because of violent themes in the film. Three years later, he got the rights to it and got it released.
12. Ten days before his wedding date to longtime girlfriend Sheri Moon, the pair decided to elope, getting married on Halloween 2002 after nine years together.
13. Rob lent his voice to episodes of Spider-Man: The New Animated Series and Justice League Unlimited. He also provided the voice of the Ravager navigator system in Guardians of the Galaxy.
14. Zombie's remake of Halloween, which came out in 2007, holds the record for the biggest box-office earner on Labor Day weekend after it earned $30.5-million.
15. Rob planned to release a film called Tyrannosaurus Rex in 2009, but the project was dropped so he could work on the sequel to Halloween.
16. At one point, Zombie was tied to a remake of The Blob but pulled out because he didn't want to do another remake.
17. In 2011, Rob directed a horror-themed commercial for the laundry detergent Woolite.
18. In 2012, Rob was attached to a film called The Broad Street Bullies about the 1970s Philadelphia Flyers. It would've been his first non-horror film but it has since been put on hold.
19. Rob's favorite monster is Frankenstein.
20. The first album Rob bought was an Alice Cooper LP. The first record he ever owned was a seven-inch of the Jackson 5's "Dancing Machine" that he bought while in kindergarten and played over and over.