Chris Robinson Says He'll Start Playing Black Crowes Songs Live
By Andrew Magnotta
January 10, 2018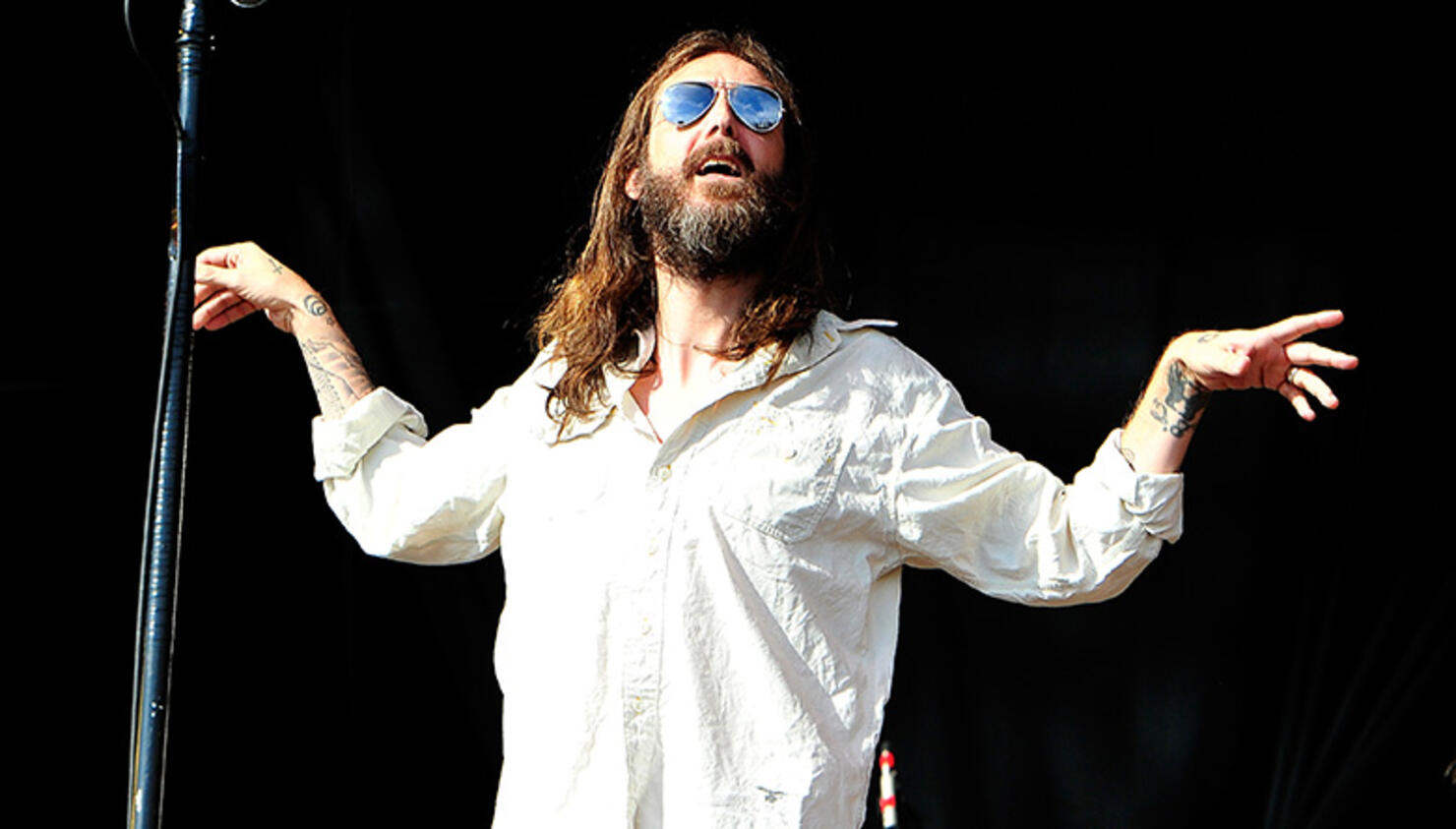 After several years of focusing on new material, former Black Crowes frontman Chris Robinson says he's ready to revisit the music that put him on the map.
Robinson has started a new band called As the Crow Flies, which features former members of the Black Crowes and members of Chris Robinson Brotherhood.
As the Crow Flies recently announced 17 shows this spring and the singer confirmed to Rolling Stone in a recent interview that he's bringing back Crowes hits like "She Talks to Angels," "Jealous Again" and "Thorn in My Pride."
"For a long time I've been saying, no matter what it looks like, I'm super proud and privileged to have been in the Black Crowes and write that music and perform that music," Robinson told Rolling Stone.
He continued saying, a long period (about three months) of time off from his Chris Robinson Brotherhood project got him thinking about diving into his songbook, which he did during a number of solo acoustic shows on the West Coast.
"It was nice. They fit in well with the canon of songs I've done in my career."
He said putting together the band was a bit like "fantasy football."
"Lucky for me, the Black Crowes had a lot of musicians and I've maintained a lot of friendships," he said.
As the Crow Flies includes former Black Crowes bassist Andy Hess, drummer Tony Leone, guitarist Audley Freed, guitarist Marcus King and keyboardist Adam MacDougall.
The Black Crowes officially broke up in 2015, although the band hasn't performed since 2013.
Chris' brother Rich Robinson recently revived the band's music with his new project The Magpie Salute, which also features former members of The Black Crowes, including guitarist Marc Ford and bassist Sven Pipien.
In an interview with Q104.3's New York's "Out of the Box" with Jonathan Clarke, Rich Robinson and Ford discussed the "ethereal connection" among Black Crowes alumni.
"There's an ethereal quality that you can't really put your finger on," Rich Robinson said. "You just have that really deep connection."
Photo: Getty Images