Danny Carey Says New Tool Songs Are "Definitely Too Long"
By Andrew Magnotta
January 11, 2018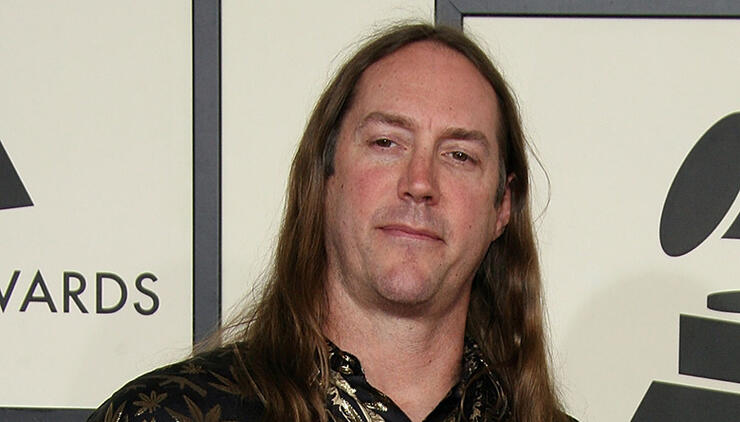 Tool drummer Danny Carey has repeated his claim that the band's new album will be released in 2018.
Whether Carey seems sure of this fact or is just trying to speak it into existence depends on how much you read into any given comment of his.
In a recent interview with U.K.-based heavy metal magazine Kerrang!, Carey was asked about some of the musical devices at play on the new album, such as odd time signatures and dizzying rhythmic patterns so closely associated with the band.
The drummer says a lot of the work he and singer Maynard James Keenan do on the music is making it feel less technically overwhemling.
"Adam and Justin aren't musically educated, so they just come up with the weirdest s--t," Carey said. "I just try to anchor it down and make it simple. The cool thing is every time I think I've simplified it as much as I can, we'll give it to Maynard [James Keenan] and he'll do something even more simplified—to the point where practically anyone can sing it! It's simple s--t and it's coming out, man. The tracks are long…too long! Definitely too long for the radio (laughs)!"
Knowing Tool, that probably doesn't mean the band is considering trimming the fat.
Carey was then asked what he could reveal about the album's themes and concepts.
"It's all still a work in progress," he said. "We don't even go there until the record is done. It needs to have a voice of its own – just like this new Legend Of The Seagullmen record. You don't think about that until the project's finished and it all comes together and connects. Everything has its own voice."
He continued, downplaying the idea of a concept album, saying most 'concepts' come from fan interpretation. Tool's process is simply to take each song to its logical conclusion.
"It's funny how people understand it all when it comes to concepts. I know from Pink Floyd, Yes, all these bands – there was no f---ing concept. Those guys would just go in there and do it until it was done…and that's when it takes shape. At that point, it will tell you what to do, just like any piece of art ever made."
Prophets of Rage guitarist Tom Morello was the first "outsider" to hear new music from the new album.
He described it as "Epic, majestic, symphonic, brutal," among other vague superlatives in an Instagram post from December.
2018 is shaping up to be a busy year for Keenan, as his other band, A Perfect Circle, is close to completing its first full-length studio album in 14 years.
Photo: Getty Images
Chat About Danny Carey Says New Tool Songs Are "Definitely Too Long"