Phil Anselmo Recalls Case of the Giggles After First Pantera Gig
By Andrew Magnotta
January 11, 2018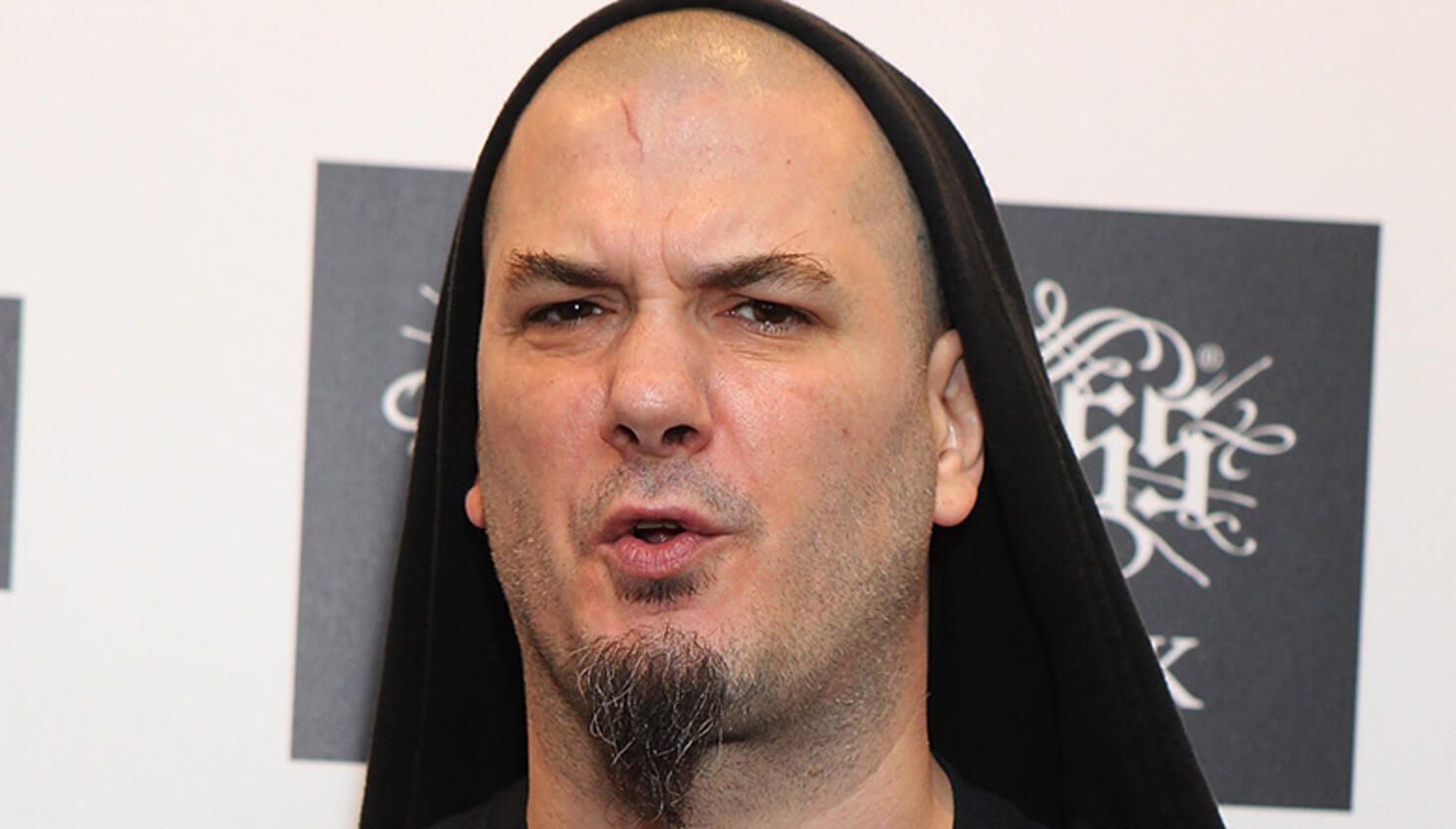 Phil Anselmo recalled one of the first major moments of bonding between himself and his Pantera bandmates after he first joined the band circa 1986.
The iconic heavy metal vocalist tells "Talk Toomey: The Metal Nexus Podcast" that there was something about guitarist "Dimebag" Darrell Abbott's appearance in the early days that he finds very funny to this day.
Anselmo begins the anecdote by describing the skinny and "smaller-framed" 20-year-old Abbott's general appearance at the time.
"I swear, man, [Dimebag] looked like his neck was...six inches too long for his body. And his hair...was like one puff. So he looked like an unraveled Q-tip is the way I've always described him...And his hair wasn't long enough to touch his shoulders, really, so it was kind of like always bouncing all over the joint, man. It had this bounce to it, man. He would crack me up."
So about a week after Anselmo joined Pantera, the band drove up from Texas to play its first gig in Shreveport, Louisiana.
As bands are liable to do, Pantera celebrated the gig by smoking some pot together. That's when the frontman, who would later be infamous for his mercurial personality, bleak lyrics and punishing screams, got a case of the giggles.
I got the crack-ups, man, to where I could not stop cracking up at Dimebag's lid," Anselmo said. "I just kept laughing; I couldn't stop. And he was like, 'What, man?' He would always say, 'What are you casing on?' And I'm, like, 'Dude, I'm casing on… you're on the lid.'
And while it seems like a bad move to laugh in the face of one of your new bandmates, Anselmo says, to Abbott's credit, he didn't take it personally.
"And he, of course, had a great sense of humor, so he started cracking up at his own lid. That was pretty good stuff. So that was a good breakthrough moment very early in our relationship, man — just us cracking up stoned. Fun stuff."
The prolific frontman gave the interview to promote his latest project, Philip H. Anselmo & the Illegals, whose new album, Choosing Mental Illness as a Virtue, is due out January 26.
Listen to the full conversation above.
Photo: Getty Images