Watch Dua Lipa Battle Herself In Colorful 'IDGAF' Video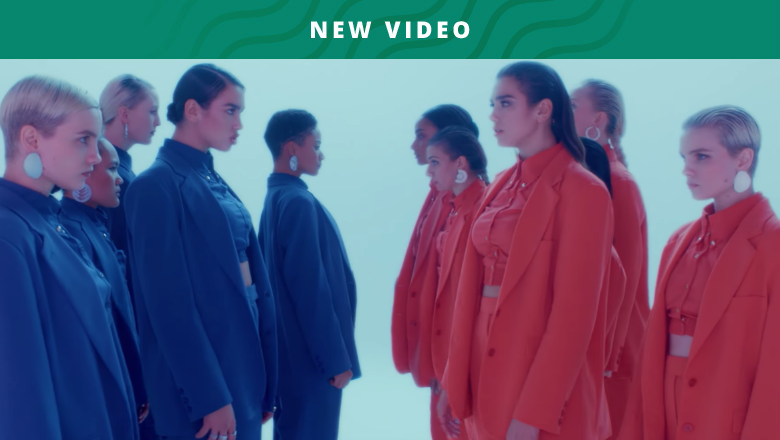 Dua Lipa is back with another eye-popping video and this time the English pop star has selected "IDGAF" as the track from her self-titled LP to receive the single treatment.
Directed by Henry Scholfield, the colorful clip sees two versions of Dua and a team of backup dancers battle one another in a showdown of those in red and blue outfits. Similar to her clip for "New Rules," the video features plenty of interpretive dancing, with both variations of Dua taking up most of the focus of the almost four-minute visual. Fun fact: the clip was shot in just 22 hours.
Scholfield released a statement about the video, admitting that it plays on the battle between the pop star's emotional state. "We wanted to embody the sense of empowerment in the track, whilst going beyond the literal breakup context," he explained. "We had in mind a visual of the internal struggle, showing the two sides of Dua's emotive state, like an argument with someone you love. The strong Dua at first berating then eventually persuading her weaker alter ego that they both don't give a f**k."
Meanwhile, Dua explained that the clip ultimately boils down to self-love, saying, "This video is about your stronger and weaker side fighting with each other only to realize that self-love is what will help you overcome any negativity that comes your way." Expect to hear "IDGAF" when Lipa returns to the US in February to continue her sold-out headlining tour. Scroll on below to peep the new video!
Chat About Watch Dua Lipa Battle Herself In Colorful 'IDGAF' Video