British Airways Boots Man Wearing Everything He Packed
By RJ Johnson - @rickerthewriter
January 17, 2018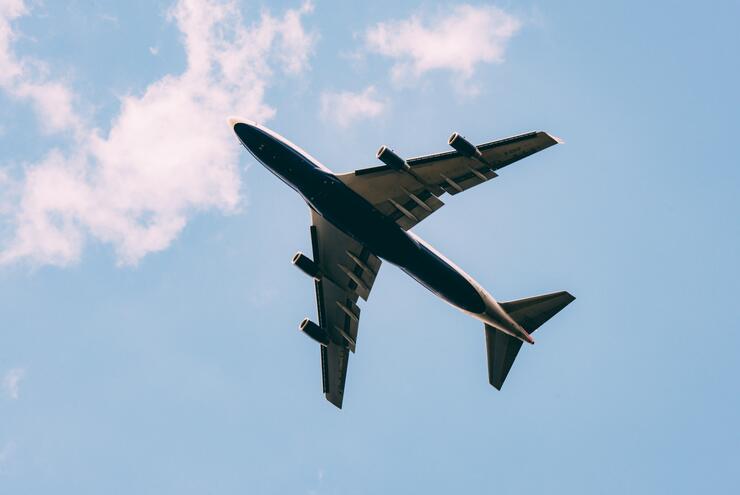 Ever since airlines introduced baggage fees for luggage, passengers worldwide have done what they can to avoid them.
Most people just try to survive with what they can pack in a carry-on, but one man flying out of Iceland had a different idea - just board the plane wearing everything you need. In passenger Ryan Carney William's case, that was 10 shirts and eight pairs of pants.
Unfortunately for Williams, British Airways wasn't too keen on the idea. In a video posted to Twitter, the would-be passenger filmed himself at Keflavik airport wearing several layers of clothing. At least two sweaters (or pants possibly) are wrapped around his shoulders.
Williams wrote on Twitter that the $125 baggage fee had become too expensive for him after becoming homeless for over a week in Iceland.
"Come on, guys, look at this s***," he says in the video. "They're really having me dress like this to go on, and they won't even let me go on."
"Is it 'cause of what I look like?" he asked.
A second video shows Williams arguing with the gate agents, asking them to explain why he wasn't allowed on the flight. One agent can be seen holding up a finger, telling Williams he's not allowed to film them and threatens to call the police.
According to the Iceland Monitor, Williams says British Airways denied him a boarding pass, and security allegedly used pepper spray before arresting him.
According to the British Airways website, those customers who book 'hand baggage only fares' are allowed to pay a fee at the airport in case they need to check an extra bag. The policy
Williams' ordeal wasn't over. When he returned to Keflavik airport the next day to board a different flight, this time on easyJet, he was turned away.
"I was disruptive yesterday, apparently," Williams said in a video posted on Jan. 11th. "I can't board this flight again to go home. Trying to call my mom. Trying to call my dad. Trying to call my stepdad. Trying to call my brother."
A direct message exchange between Williams and easyJet's customer service representative revealed that Williams had been turned away based on the British Airways incident the day before. He was not eligible for a refund according to the airline's customer service.
easyJet later reversed that decision.
Williams eventually made it home, but there's no word on whether all ten shirts and eight pairs of pants made it along with him.