Government Shuts Down as Senate Fails to Pass Spending Bill
By RJ Johnson - @rickerthewriter
January 20, 2018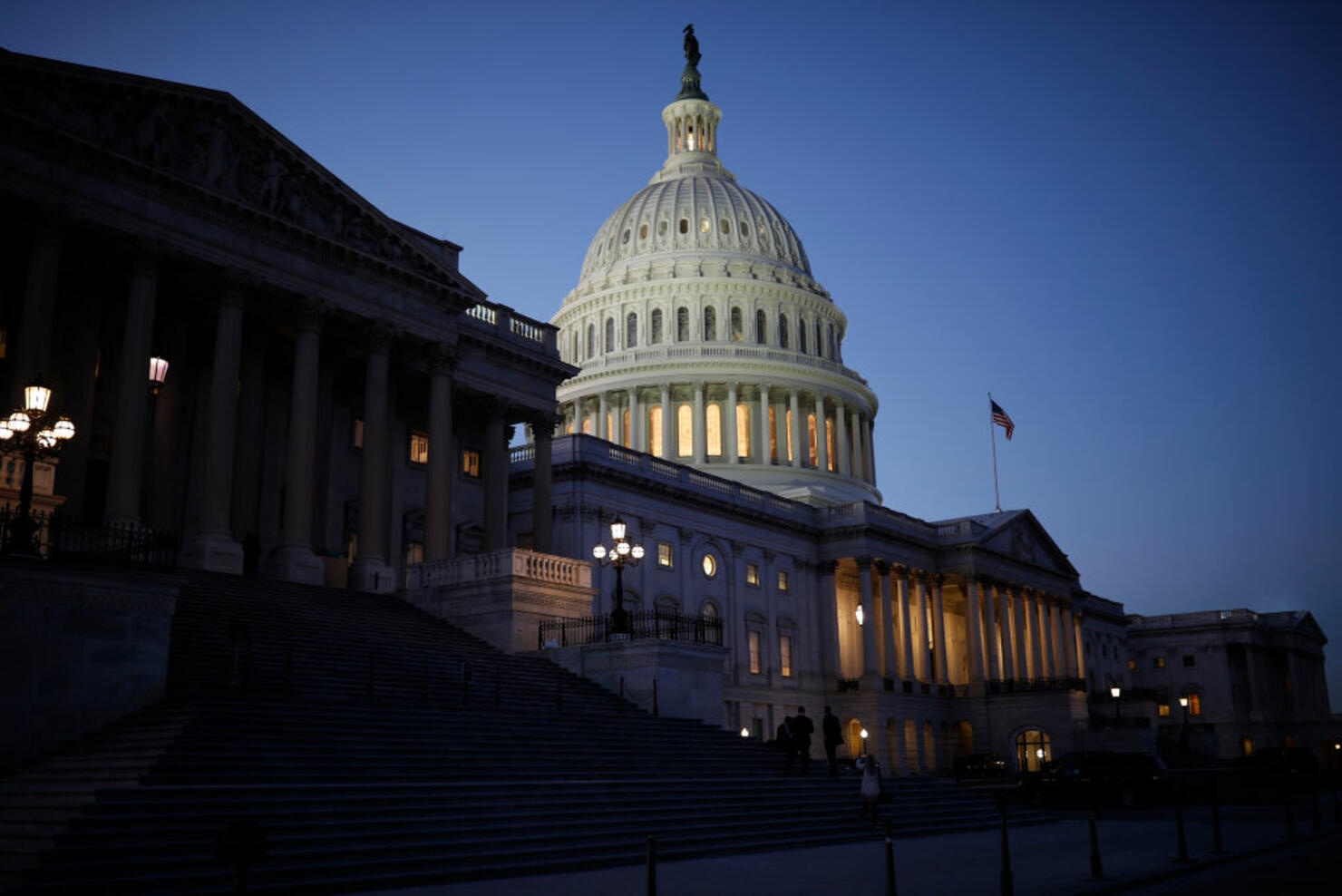 The Senate has failed to reach a compromise that would keep the government open, resulting in the first shutdown of government operations since 2013. At 12:01 a.m. January 20th, exactly one year after President Trump's first day in office, the government has officially run out of money, and will shut down down all non-essential operations.
This is the first time in history that the government has shutdown with one party in control of both houses of Congress and the White House.
Four Republicans joined in voting 'No' against a four-week stopgap funding measure that would have kept the lights on through February. House Republicans passed the bill last night, despite the long odds it faced in the upper Chamber.
President Donald Trump met with Democrat leaders earlier today at the White House in hopes to negotiate a deal that would avoid a shutdown. New York Senator Chuck Schumer left the meeting saying that while they made progress, there were several issues preventing Democrats from joining Republicans in voting for the bill.
Not looking good for our great Military or Safety & Security on the very dangerous Southern Border. Dems want a Shutdown in order to help diminish the great success of the Tax Cuts, and what they are doing for our booming economy.

— Donald J. Trump (@realDonaldTrump) January 20, 2018
The deadlock is centered around protections for those illegal immigrants who were brought to the United States as children (known as "dreamers"). Democrats had insisted on a fix for the program that Trump announced he was ending back in September of 2017. They say they won't vote for any bill that doesn't reinstate protection for DACA recipients.
A six-year extension for CHIP (Childrens Health Insurance Program) was also part of the spending bill, but that now remains in limbo while the legislature figures out another bill to pass.
Until then, all non-essential personnel will not be allowed to come to work. That means dozens of agencies, and hundreds of thousands of public employees will be placed on unpaid leave until Congress can pass a spending bill that reopens the government. Furloughed employees don't get a check during a shutdown, but are almost always reimbursed.
Crucial government functions such as air traffic control, and active duty personnel stay active under emergency funding statutes, however, training and support for those services are suspended.
Other agencies, such as the United States Department of Veterans Affairs and Social Security, are funded by long-term appropriations and should remain unaffected by the shutdown. The Postal Service is self-funded, and will also remain open during the shutdown.
Photo: Getty Images