Steve Harvey Threatens To Walk Off 'Family Feud' Set
By Dave Basner
February 2, 2020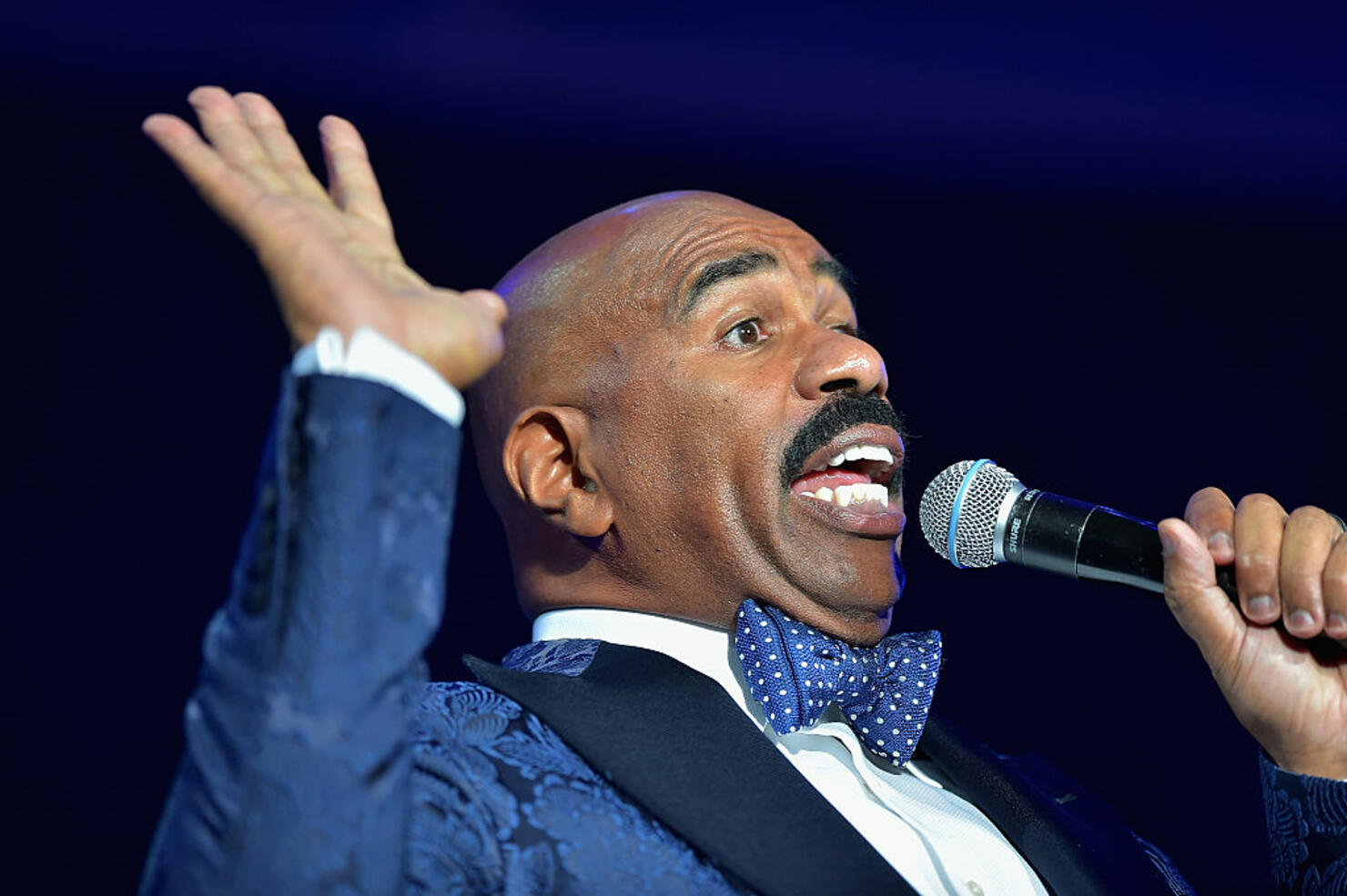 During his time hosting Family Feud, Steve Harveyhas heard a lot of strange answers, but the response one contestant gave on a recent episode had the comedian ready to walk off the set. 
Steve asked the Hofmann family, "A woman might say bald men are more... what?" They went with "older," but while they were deciding what answer to give, one member of the family suggested "ugly," and the host definitely heard it. 
Always a professional, Steve checked the board and saw "older" was up there, but then he took time to jokingly address the rude comment. 
He said, "I'm OK with the 'old.' It's just that answer Sherra said... she said 'ugly.' I heard her say 'ugly.'" Sherra replied, "I take it back!" but the damage was done. 
Steve went to see the remaining answers on the board, nervous "ugly" might be among them, and announced, "If that's up there, damnit, I'm walking out. I may be a lot of things, but I'm not going to be the ugliest damn thing!"
Thankfully, ugly was not up there and Steve stuck around. 
Photo Credit: Getty