Yes Singer Jon Anderson Finishing an Album He Started Nearly 30 Years Ago
By Andrew Magnotta
January 19, 2018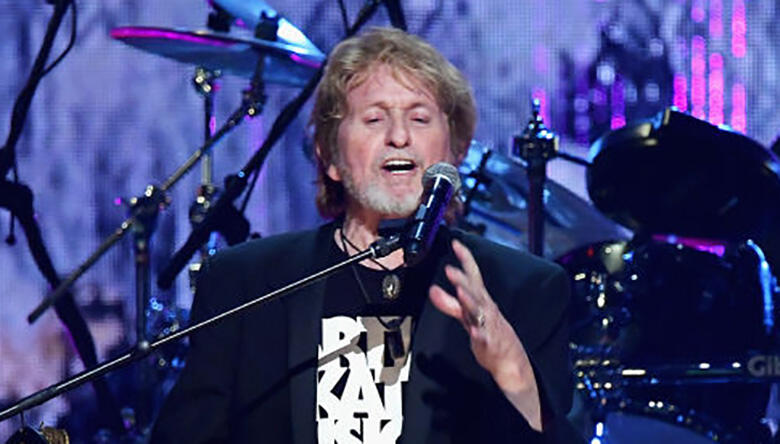 Yes founder current Yes Featuring ARW frontman Jon Anderson says he's on the cusp of completing a solo album he began writing 27 years ago.
Anderson made the revelation in a Facebook post Thursday in which he thanked his fans for their prayers and support of his wife Janee, who is now "completely cancer free," he writes.
"The New Year promises to be musically exciting as ever, I will be finishing an album I started 27 years ago ...funny how time flies..."
The frontman explained that he'll tell the complete story in the album's liner notes, suffice to say, a lot of work went into it and a lot of musicians have lent their talents to the record.
Anderson says it will be called 1,000 Hands, due to all the additional contributions. He says he hopes to have the LP ready by the spring, "fingers crossed."
He continued saying his YES Featuring ARW band is "dreaming big all the time," and that he and his bandmates, Rick Wakeman and Trevor Rabin, have been thrilled by the outpouring of support at their live shows since last year.
"There is no barriers to creating music, the doors are wide open, the new sounds of the cosmos are here and now, the soul is the conduit to music, it is a reflection of all beings, for the soul is music."
Yes Featuring Anderson, Rabin and Wakeman is an off-shoot (which some, including Anderson, would call 'the real Yes'), which rebranded itself following Yes' Rock and Roll Hall of Fame induction last spring.
There is another band called Yes that remains active, however. That's the one led by co-founder and bassist Chris Squire (up until his death in 2015) and guitarist Steve Howe. It's the same band that fired Anderson back in 2008 while he was recovering from acute respiratory failure and ordered by his doctor to avoid touring for at least six months.
But in the hours following Yes' Hall of Fame induction last year, Anderson—as the only surviving founding member—made his claim to the band name.
In May, Yes Feat. ARW's management challenged "the other Yes band" to identify its other key members, to avoid confusing fans, just like the Anderson, Rabin, Wakeman group has been doing with the 'ARW' tag.
The challenge was aimed to show ticket-buying fans that the band touring simply as 'Yes' contains no original members, the only 'key' members being Howe (a member starting in 1970) and drummer Alan White (a member starting in 1972).
YES, it's confusing!
Meanwhile, Howe is forging ahead with his lineup, seeking to further establish it with another new studio album in 2018.
"We've got an interim period where we're going to be fairly secretive about what we're up to," he said. "Maybe we're building up repertoire for a future project, but we can't say. We've got ideas, but I can't say more than this right now."
See Yes Featuring ARW tour dates here. See the other Yes' tour dates here.
Photo: Getty Images
Chat About Yes Singer Jon Anderson Finishing an Album He Started Nearly 30 Years Ago