Def Leppard, Journey Promise the "Tour of the Year"
By Andrew Magnotta
January 22, 2018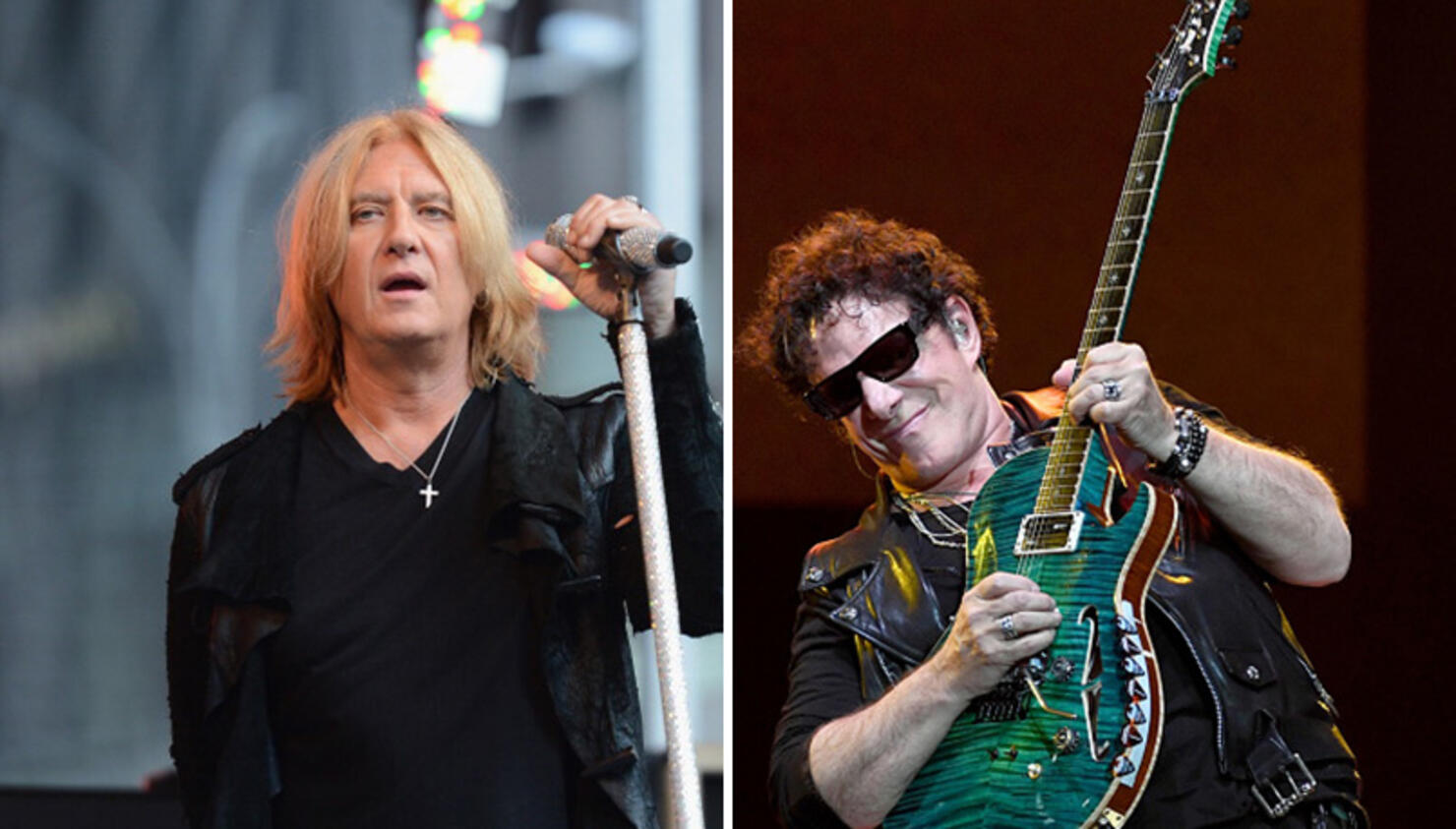 Def Leppard's Joe Elliott and Journey's Neal Schon say the massive co-headlining tour they announced last week will be the "tour of the year."
Journey and Def Leppard account for a quarter-billion records sold between them, and as Q104.3 New York's Jim Kerr noted prior to the announcement Friday, both acts on their own can fill just about any venue there is.
"We break the laws of physics; it says one and one makes three," Elliot joked.
In seriousness, Elliott says the bands are plotting even larger venues this time around, including something in the neighborhood of 10 stadium shows.
Getting two juggernauts like Def Leppard and Journey to book a tour together is no easy feat; there are a lot of moving parts involved. But Elliot says because the bands have toured together in the past, they knew they wanted to make it happen again.
"We toured together in 2005, and it was just one of the biggest tours that we'd done since Hysteria, I think at the time. It was a fantastic tour," Elliot said. "Then we kind of—excuse the pun—went our separate ways (laughs)."
Def Leppard and Journey will take turns as to who closes the shows each night.
"You think about the catalog of songs that both bands have got; just close your eyes and make your own setlist up and it'll be about 80 percent correct, I'm sure."
But can they cram all their hits into each night?
"Yeah, I'll play them faster, just like the Ramones."
The 58-city tour kicks off May 21 in Hartford, Connecticut. Tickets go on sale beginning Saturday, February 3, at LiveNation.com.
For more information, you can go to Journey's website here or Def Leppard's website here.
Friday was also a big day for Def Leppard as the band's entire catalog became available on streaming platforms. You can now listen to all of Def Leppard's work on iHeartRadio!
At the top of in the interview, Joe and Neal both shared which was the first record they each both with their own cash, let us know what they think about cell phones during their concerts, and which band is opening at these shows.
Later, they discuss their favorite songs from the other's catalog. And the "responsibility" of writing a hit song.
Watch the full interview and announcement below!
Photo: Getty Images