Here's Kim Kardashian's Perfect Response After Being Called 'Self-Absorbed'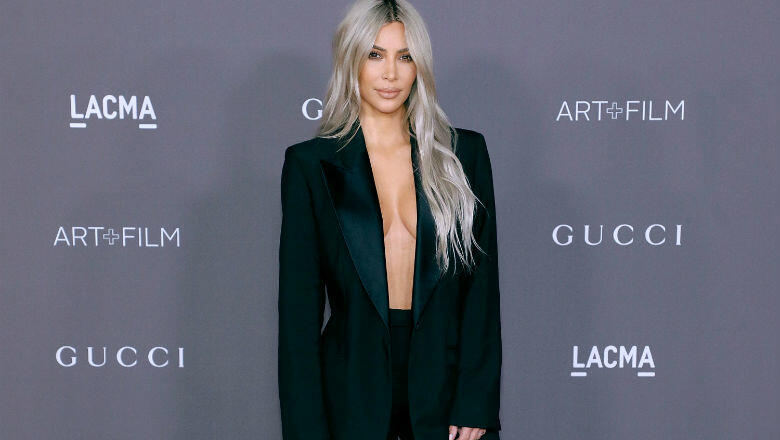 With about decade of fame under her belt, Kim Kardashian has entirely mastered the game that has helped her climb the rankings and has learned to play quite well with her detractors, especially users on social media. Her latest viral nugget comes in the form of a reply to a fan on Twitter and the sentiments surrounding the message are just perfect.
Earlier this week, Twitter user @kevinjames4good took to the social platform to share an observation about the Hollywood titan. "Is it me or is Kim Kardashian sooo self-absorbed. Even when she's saying nothing. LOL & I like the Kardashians," the fan wrote about the new mother of three. When it came down to Kimmy's response, let's just say that the 37-year-old is quite self-aware of her own celebrity presence. "No it's not you, I totally am!" she admitted.
Kardashian and the remainder of her famed sisters made headlines on Monday after they were revealed as the newest faces of Calvin Klein's #MYCALVINS campaign, which also features a strategically placed Kylie Jenner, who appears to be hiding her reported baby bump in the all-star photos.
Based on a statement from CK, the #MYCALVINS theme is centered around a "display of unity between strong individuals" that "captures these bonds and brings to life different ways we can inspire families — both born and made — to connect with one another, and celebrate the things that unite us." In addition to the photoshoot, the family also partook in a round of "Never Have I Ever," with Kim admitting that she's never received a tattoo and Kendall admitting that she's never been married.
Chat About Here's Kim Kardashian's Perfect Response After Being Called 'Self-Absorbed'